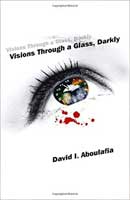 From the mind of David I. Aboulafia comes the thrilling story of "Visions Through a Glass, Darkly". It combines two very familiar elements within the horror genre – a blurred reality and a short amount of time to put them to rest – and it delves deep into the mind of the protagonist. Aboulafia shows excellent control over his delivery, and he tells a very enthralling tale that might just inspire some readers to keep the lights on for a few nights.
Richard Goodmen is the central character in the story, and he seems like a typical, honest guy who doesn't like to stir things up. He works at a special institute for disabled youth where he teaches the art of watchmaking, and for the most part, he enjoys what he does. But at the same time, Richard is haunted by gifts he doesn't understand or control.
Unfortunately, Richard's journey takes a turn for the worst when he finds out he only has a couple of days to live – less than three to be exact. On top of this prophecy, he has to deal with his gifts, which are more intense than ever, and a killer who is hell bent on destroying everything around him. As his time runs out and the demons at the Institute come to life, Richard desperately tries to stop the killer.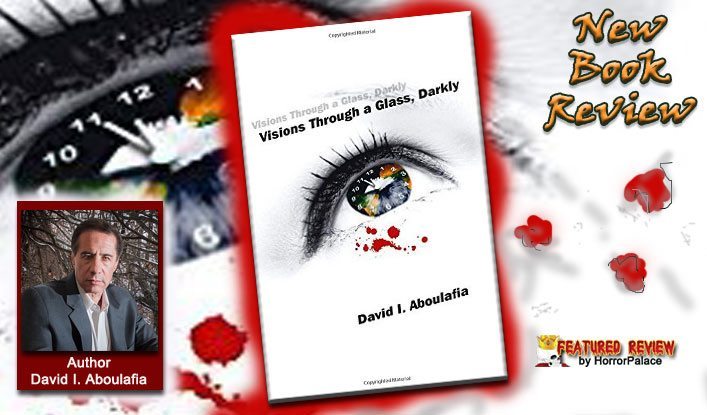 The book starts off with a taste of the ending so-to-speak, then leads into a rather detailed background about Richard and his father. From these pages, it's easy to deduce that the author is a patient man. There's no rush to present the dark side just yet. Instead, he takes some time to humanize Richard and make him relatable to the readers. When the character is sold, and the reader is confident on how they feel towards him, the psychological twists take effect. Overall there is a nice build-up of the tension and a solid plot is formed.
Regarding writing skill, I gained a lot of respect for Aboulafia throughout the book. His turn of phrase was ingenious at times, and he knew exactly when to use it. There was also a nice balance between "easy reading" and "academic" where his tone was concerned. I appreciate that he tries to tell a good story instead of show off his extensive vocabulary. Although it's not the most original plot I've read, it has many unique elements that make it worthwhile.
From a purely personal point of view, the pace is slower than what I typically enjoy and this also means more detailed settings. In some instances, I felt the metaphors and comparisons were more than necessary, but for another reader, it's the perfect book to blow your mind. In other words, it's going to appeal to readers who love going deep into a story and living inside it while you're there.
I am confident there is a fairly big crowd that will appreciate Aboulafia's dark world.
Reviewed by Damnetha Jules
Damnetha  is a staff writer, horror book and movie critic.