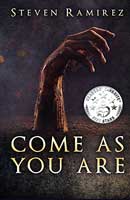 Come As You Are: A Short Novel and Nine Stories is a collection, featuring a short novel and several short stories. Steven Ramirez is the capable voice behind the supernatural gloom and thrills, and you will quickly learn that this author has a very subtle skill. His target audience for the short novel and I assume the anchor for the collection, is clearly young adults, although Ramirez does not shy away from the graphic details. He is clearly experienced in conjuring up a wonderful story, even if they are all drenched with innocent blood.
The collection starts with Come As You Are, the short novel based on a kid called Ivan. He is in the seventh grade and faces a daily routine of getting bullied with his best friend, Ollie. That is until Ivan comes across an old locker at school, and it holds a strange list. When Ivan starts reading from the list, the seats of power take a dramatic change. All of a sudden the bullies are taken down a step, with fatal consequences. Unfortunately, Ivan does not realize what he unleashed until it is too late.
The stories that follow are a blend of different horror/thriller themes, which I can not really connect other than by being within the horror genre. For example, Nailed It sees a writer waiting for his flight to take off, then gets bothered by a kid sitting next to him. The writer notices the kid is very organized and neat, so he tells him the story of a guy he knew with the same neurotic habit. The guy eventually went over the edge and did things I can not reveal without divulging any spoilers. Then there is A Bone in the Throat, which is based on a scam artist becoming the victim of a crazy surgeon.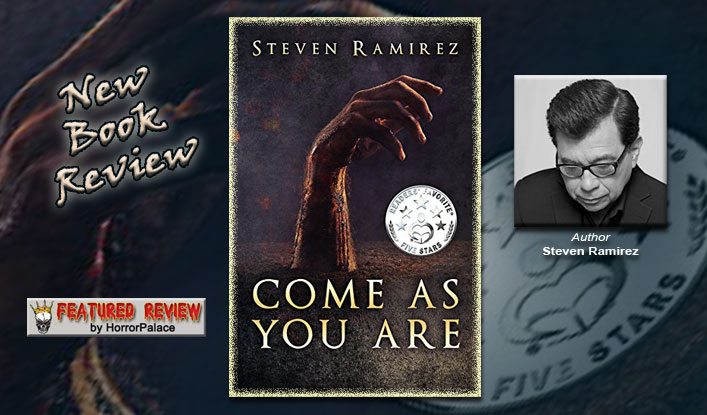 All-in-all, the collection features ten powerful and very different stories.
I can start by saying all the stories move at a very quick pace. Personally, I love when an author knows what necessary detail to add while keeping the plot in motion. Ramirez came very close to perfecting this balance concerning my personal taste. At some points, I would not have minded if he lingered a little longer, but then I take into account the target audience. For young adults, the pacing will be very comfortable.
Like I mentioned in the introduction, Ramirez's style makes every story an easy read. He is confident in the stories he wants to tell, and he knows how he wants to tell it. I am also impressed by his ability to channel the young character in Come As You Are, and selling it perfectly.  His graphical depictions are spot-on and very intense, which I loved, and it was not as restricted as I initially thought the collection would be.
The plot for the short novel may not be the most original, but it builds on such a controversial and relevant issue that you can not stop yourself from reading on. As for the other stories, the plots were a lot more surprising and unpredictable.
Out of all the elements, I liked about the collection, it is the character display that stood out the most. Ramirez truly is a master at bringing his cast to life, and then binding you to their ordeal. Overall, I think it is a stunning collection many readers will enjoy.
Reviewed by Damnetha Jules
Damnetha  is a staff writer, horror book and movie critic.
Steven Ramirez website
Twitter
Facebook
Goodreads
Also by Steven Ramirez: