All About Hollywood's Original Scream Queen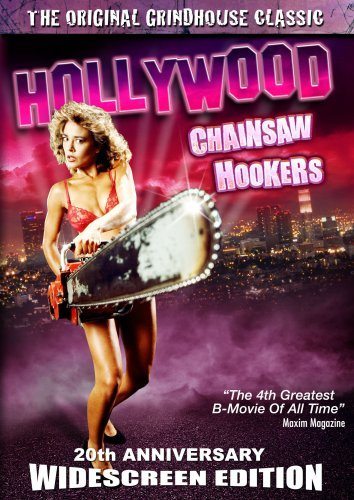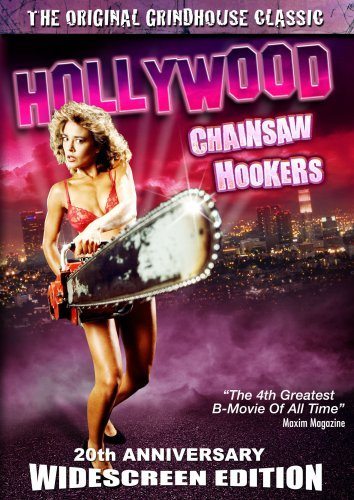 America's one and only, "Scream Queen" – This is how we would like to introduce one of the top B-horror film actresses, Linnea Quigley. Even though, the actress has done over 100 movies in her acting career, her 90 second longest scream and exotic dance in her breakthrough movie, became her trademarks. Even so, Linnea Quigley has always been seen as a woman of substance. She is a gorgeous woman, often seen in scary situations in her movies. Whether it is the horrors of inhuman, or darkness of the human spirits, the splendid "Scream" beauty has faced it all, leaving the imprints of her character in everyone's horror heart.
Early Life and Relationships
Born in Davenport, Iowa on May 27th, 1958, Linnea Quigley was an only child.
She was born to Heath Quigley, a chiropractor/psychiatrist and Dorothy Quigley, a homemaker. Most of her early childhood years were spent in Iowa, but in 1970s the family moved to Los Angeles, United States. This marked a turning point in Quigley's life. Soon after the relocation, in 1978 the actress got her first acting break. Even though, she never dreamt of being an actress, she couldn't resist the offer when it was presented. Linnea started getting work in B-horror movies and thus, soon became the first choice of director's working on horror flicks in the 80's.
Not much had been written about Linnea's personal life. During her career, she wasn't linked with any specific personality from the industry. However, in the year 1990, she married Steve Johnson, a special effects wizard. The marriage came out as a sudden shock to many, but didn't last much longer than a horror flick sequel. The couple separated in 1992. Rumor has it, Linnea was very disturbed with her broken marriage and for a long time she couldn't get over the past.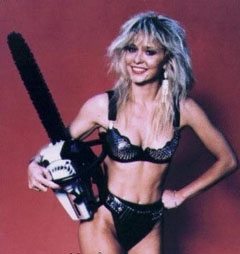 In 2001, she moved to Florida to stay close to her parents. It was reported that Linnea wanted to take some time off from her regular schedule, and moving to Florida was a part of her rejuvenation process and getting some scenic change in her life.
How Did Movies Happen To Her – Her Step In To Hollywood
She started her modeling career at the age of 15 with a television commercial, and soon started getting offers for horror films. The struggling period for the actress did not last long and in 1975, she bagged her first role in a small budget movie Wheeler, also known as The Psycho from Texas. The role was small, but her acting skills were highly acclaimed. The part brought her notoriety and she started getting offers from the movie industry. Linnea's career was born as an actress in 1978 with Sleeping Beauty. It was a soft-core sex spoof fairy tale.
It was 1985's with Return of the Living Dead that proved to be a breakthrough in her acting career. In this movie, she played the role of a punker named, "Trash". Her exotic dance in a graveyard at midnight garnered her much horror fan acclaim, which made her the instant success in the industry. There was no turning back then and soon she was known as the "Queen of the 'B's". Her reign was explicable in the late 1980s with some of the all times hits such as Sorority Babes in the Slimeball Bowl-O-Rama (1988), Nightmare Sisters (1987), Hollywood Chainsaw Hookers (1988), and Night of the Demons (1988). Quigley was paid only $400 for her small role in Nightmare Sisters. However, Nightmare Sisters turned out to be a good success for her as an actor. Her work as an obsessed and possessed sex bomb was highly appreciated.
Linnea Quigley's Popular Movies – What Were They All About
Linnea Quigley has so far worked with almost 125 feature movies since she started working in Hollywood. She landed her very first role while still in her teens, and proved her worth as an actress in merely a couple of movies she did in the 80's. Here is the list of some of most popular films.
1. Psycho from Texas (1975)
This was the first feature film of Linnea. She performed the role of a barmaid. This was Linnea's one of the least glamorous roles. Even though, she didn't have much to do, her small scenes didn't go unnoticed in the industry. The movie revolved around a hitman, hired to kill a Texas oil millionaire.[amzn_product_inline asin='B00179UY3Q']
2. The Return of the Living Dead (1985)
Needless to say, this movie came as a breakthrough in Quigley's life. She played the role of a punker named, "Trash". Her exotic nude dance atop a tombstone and 90 seconds long scream made her a hit overnight. The movie was a comedy/zombie flick that tells the story of three men accompanied by a group of teens. [amzn_product_inline asin='B000RPCK2Y']
3. Creepozoids (1987)
Creepozoids was a low budget sc-fi horror movie, set in 1998, Linnea Quigley had a very prominent role in the movie and she gave her best. Even though, the movie flopped, her acting was quite appreciated.[amzn_product_inline asin='B0000B1OCP']
4. Nightmare Sisters (1987)
The story revolves around three girls who aren't able to find a date for them. One night when they decide to call some geeky guys at their place, the three sisters are possessed by evil and possessive spirits, bringing the unexplainable horror twist. Linnea played the role of Melody, and definitely did the justice to her role as a ravenous sex bomb.[amzn_product_inline asin='B0000CG8GZ']
5. Sorority Babes in the Slimeball Bowl-O-Rama (1988)
Notable to be one of the only two films, starring together the 1980s scream queens Linnea, Brinke Stevens and Michelle Bauer. Quiglewy played the role of "Spider", who battles the bowls and IMP.[amzn_product_inline asin='1573471038′]
6. Hollywood Chainsaw Hookers (1988)
An American comedy, B-horrow flick, revolves around the life of a private detective who accidentally meets a cult of Prostitute, Egyptian chainsaw worshipper. Quigley played the role of "Samantha", a teenage runaway. [amzn_product_inline asin='B000ZM1MHI']
7. Blood Nasty (1989)
The role of "Wanda Dance" in Blood Nasty, did not do much good to her in terms of career, but her role didn't go unnoticed either. The movie was filmed around the life of an ordinary fellow who dies and reanimated with soul of a deadly serial killer.
8. Assault of the Party Nerds (1989)
The role of cute, "Bambi" in the movie was played by Linnea. She played the role of a cute girl enlisted as the family members to help swell the rolls. Even though, the movie flopped, the actress was noticed to have even performed the "girl next door" roles.[amzn_product_inline asin='B002WQI6DS']
9. Robot Ninja (1990)
When a comic book character transforms himself into the famous Robot Ninja, nothing could stop him in fulfilling his revenge. Linnea did a good job as Ms. Barbeau, but couldn't get the much-needed acclaim as the story line was more about the Ninja.[amzn_product_inline asin='B000OI6CXM']
10. Beach Babes from Beyond (1993)
Due to unexpected circumstances, the interstellar girls land on earth and take part on bikini contest. Their intention to help a man hang on to a beach house, drive them to face all kinds of uncertainties on earth. Linnea was quite a fit in the role of ":Sally".[amzn_product_inline asin='B006PM3N92′]
11. Kannibal (2001)
In this comedy horror, Quigley played the role of a crime boss named as Georgina Thereshkova. The movie focuses on the twists of her life when she finds who finds herself in crosshairs of police and a mob chief.[amzn_product_inline asin='B00005N9GJ']
Linnea Quigley's Horror Workout DVD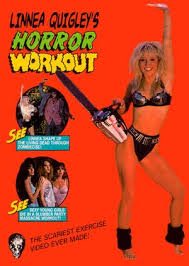 The Horror Workout DVD by Linnea Quingley is the fitness video boom idea that happened to the actress accidentally. During the shoot of Murder Weapon in 1989, when the director Kenneth J. Hall cracked a joke about how the repeated use of Sledgehammer by Linnea in one of the death scenes, resembles a workout, Quigley's mind made instant plans to launch her own version of workout DVD's. This throwaway joke became a great idea and the instant hit, right after the launch.
Essentially, the DVD follows the format of every other successful fitness video, only with added trademarks of Quigley v.i.z nudity, zombies and gore. This one hour-long workout DVD is built around three routines. The workout sequences are delivered in a fairly straightforward manner. Quigley is the main attraction of the workout, and it has been said that the video targets more to spectatorship than actual participation. Her presence is incredibly endearing.
Linnea Quigley's Horror Workout is released by The Fright Film Factory via the Legacy Features' website. The DVD also comes with a signed photo of Linnea Quigley and Hall. Linnea's DVD out rated all the other fitness DVD's in the market at the time of the launch. The choreography in the video was highly appreciated, and considered to be unique in its own way. You won't see some skinny girl exercising in loose hoodies, rather you see a gracious lady working out to keep herself toned and maintain her ravishing sex appeal. Her fan following has tremendously increased after the launch of Horror Workout DVD.
Quick Facts From The Life of Linnea Quigley
A lot has been said about the actress in the last 35 years, but there are many things that her fans would love to know. Here are some quick bites for Linnea's fans of all times.
Linnea was once the member of all girl band called, "The Skirts". She has also sung for many background scores of her movies.
She regularly appears in horror conventions to meet her fans. She is reported to have attended several conventions in a year.
She is a long time friends with fellow Scream queens of Hollywood, Michelle Bauer and Brinke Stevens . The group of three has worked together in a couple of horror flicks.
She got her very first acting break in a toothpaste commercial, way before The Wheeler in 1975.
In the early 90s, Linnea gave written exam to enter LAPD. She wanted to become a police officer, but gave up on her thoughts and decided to continue her career as an actress.
Linnea Quigley was interviewed by Jewel Shephard for his book "Invasion of the B-Girls".
She has been ranked as top#9 "Hottest Women of Horror Movies" in Maxim's list.
Linnea is just 5ft 2 inches tall. She wears a shoe size 4.5.
She attended Bettendorf High School in Bettendorf, Iowa.
Her friends used to call her "Barb" while growing up in Iowa.
Before taking up acting as her career, Linnea worked in Jack LaLanne's Health Spa.
At the age of 15, the actress represented her state in the Miss National Teenager Pageant.
Linnea Quigley Discusses Her Horror Roles
Linnea Quigley's Life Today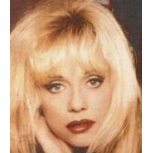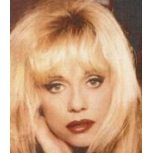 Currently, Linnea resides in South Florida with her parents. She has a huge collection of pets, and takes full responsibility to keep and raise them in a protective and healthy environment. Linnea is an extensive supporter of animal rights. She has contributed many years of her life to PETA (People for the Ethical Treatment of Animals) campaigns. She has enormously participated in PETA's "Lettuce Ladies" campaign; where she took the pledge to educate people on adopting vegetarian lifestyle while using lettuce as the only means to cover the body. She even got a poster made promoting this campaign for animal rights.
According to media reports, apart from films, Linnea spends most of her time in participating in conventions around the world, playing guitar, singing for her band and writing. She has nearly two auto-biographies based on her life in the movie industry, so people can know much better about her.
As far as movies are concerned, Linnea has approximately 9 releases lined up in the next couple of year. "Kannibals" is just out and an autographed copy (Kannibals) is available directly from Quigley's site, and 8 other movies are in various stages of post production including: Blood Wings, Virginia Obscura, Disciples, Demonica, A Blood Story, Hunters, Terror Toons 3, Crazy Fat Ethal, and Miss Strangelove.
Linnea has a broad selection of autographed pictures, DVDs, and collectibles on her website.
Linnea is one of the most popular pin-up girls in the world. In fact, she was recently inducted into the horror hall of fame for her exceptional books including Skin and The Linnea Quigley Chainsaw Bio Book. So while she hasn't been too far from acting, she continues to be an extremely busy lady indeed! After 35 years of her acting career and more than a hundred movies, Linnea Quigley is still known to be the best "America's Scream Queen". After 35 years of serving the horror film industry, the actress has been able to maintain the same stature and fan following. She is always the favorite at Conventions due to her happy-go-lucky, vibrant and exuberant personality. She has one of the highest social networking following in the Hollywood.