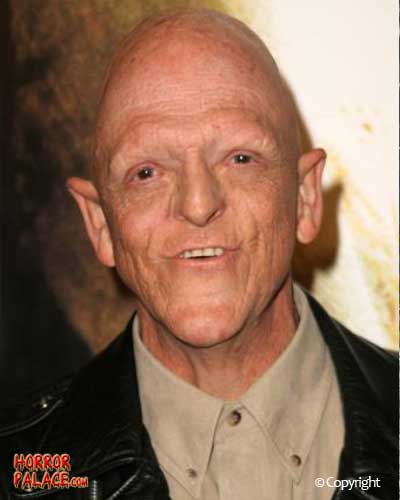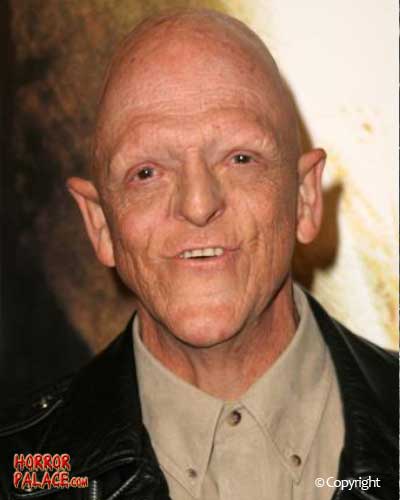 One of the most famous and naturally distinguishable faces of any actor in the horror movie genre is that of actor Michael Berryman. Berryman is an American born actor who has made appearances in many horror movies, television series, and even a popular music video.
Michael Berryman is very recognizable because of his interesting and unique appearance, which is due to a rare genetic disease known as hypohidrotic ectodermal dysplasia – a rare genetic disease that has known no cure. This disease left Berryman without the ability to grow hair or fingernails, and prevented him from developing sweat glands. Actually, perfect for a horror character!
Michael Berryman Movies
See Below
General Bio Facts
Born in Los Angeles, California to Barbara and Sloan Berryman, Michael John Berryman came into this world on September 4, 1948. Michael Berryman's father was of Northern Irish (Scottish-Irish), German, and English heritage, while his mother was of Bohemian (Czech), German, and Swedish descent. Berryman's father was a neurosurgeon who actually assisted in a surgical procedure called a craniectomy which was performed on Berryman as a child. The doctors literally had to help construct a full skull for Berryman, because his skull was fused together and he had underdeveloped facial bones. The surgeons used chips of bone from Berryman's hips to construct bridges that could be used for skull grafts. Berryman has made the statement that he was born with twenty-six different birth defects.
During his school days, Berryman attended the same school as Richard Hilton, father of Paris Hilton and graduated high school with actor Michael Klesic. Berryman is also related to the director, actor, producer Riggero Tarvis, also known as Kurt Tarvis.
Before Berryman embarked on his acting career, he held a job working in a flower shop. Berryman currently resides in Clearlake, California with his wife Patricia. In his spare time, Berryman is an avid motorcycle enthusiast.
Breaking Into Acting
Michael Berryman was discovered quite by accident by a big time Hollywood producer named George Pal. One day while Berryman was busy working at the floral shop in Venice Beach, California, Pal happened to stop in. Pal and Berryman engaged in conversation which lead to Pal asking Berryman to be in his 1975 movie production called Doc Savage: The Man of Bronze. This was an unexpected development for Berryman, and he was completely new to the world of film and acting.
Even though Berryman dealt with a lot of teasing and bullying during his childhood years, his looks were actually what ended up helping him in breaking into the world of acting and finding a new career path. Berryman was paid only $600 for his appearance as a coroner in the Doc Savage film, however, it was just the beginning of his acting career and a long list of horror films and B movies to follow.
Before playing: Pause RadioHalloween.com on far right sidebar under search box. If RadioHalloween.com does not pause – refresh page, then click pause.
Berryman has also starred in two major science fiction television series franchises, Star Trek, and the X-Files. Not only does his appearance make him a good candidate for horror flicks, it works well in the science fiction genre as well. In addition to films and television franchises, Berryman also made an appearance in the heavy metal band Motley Crue's video for "Smokin' In The Boys' Room" in the 1980's.
Because of his out of the ordinary appearance, Berryman is sometimes compared to the popular horror film actor of the 1930's and 1940's, Rondo Hatton. Hatton also had a rare medical condition which affected his appearance, making him the perfect fit for the roles he played, much like Berryman. Although his looks initially are what opened the doors to acting for Berryman, directors soon learned that Berryman possessed real talent as an actor in both comedy and drama, aside from his typical horror roles.
Michael Berryman stands a tall 6ft 2″ and is lean in appearance, which usually lands him such roles as monsters, deviant undertakers, or mutant bikers. However, he will refuse roles that he feels are exploitative or degrading. He is a fan favorite among lovers of the horror genre.
Key Acting Roles
Berryman's first acting role was as a coroner in 1975's Doc Savage: The Man of Bronze, followed shortly by his role as Ellis in One Flew Over The Cuckoo's Nest. One of his most famous roles was that of Pluto in the 1977 release The Hills Have Eyes (watch full movie free), produced by Peter Locke and directed by a young Wes Craven. Peter Locke decided to put a picture of Berryman on a poster to promote the film, which really brought attention to Berryman and gained him public recognition from fans of the horror movie genre. The classic cult horror film is about mutated mountain people who have turned cannibalistic, who happen upon travelers who were stranded on their way home from vacation.
The character of Pluto is the first mutant that makes an appearance in The Hills Have Eyes . He is very strong and very large, with a misshapen head and face. Pluto performs a variety of deviant acts in the film, making it unsuitable for younger viewers, but a huge success with cult horror film fans. This film comes in a #41 on the 100 Scariest Movie Moments by Bravo.
While working on The Hills Have Eyes, Berryman had to be very aware of the fact he has no sweat glands, because the movie was filmed in the desert heat. He has to use preventive measures and know the proper treatment for heat stroke because his body can become overheated quite easily under such conditions.
Before playing: Pause RadioHalloween.com on far right sidebar under search box. If RadioHalloween.com does not pause – refresh page, then click pause.
The Hills Have Eyes (1977) directed by Wes Craven and starring Susan Lanier, Michael Berryman and Dee Wallace. It is about a family on a road trip stranded in the Nevada desert who become hunted by a clan of deformed cannibals in the surrounding hills.  Watch full moive FREE at Scary Movies by HorrorPalace.com
Acting Awards
In 1975, Michael Berryman was nominated for the Saturn Award for Best Actor for his role as Pluto in the 1977 release of The Hills Have Eyes. In the year 2007, Berryman won the EyeGore Award for Career Contribution in Horror Genre.
How Michael Berryman Dealt With Being Teased About His Appearance
Although Berryman had to endure a lot of teasing from kids during his childhood years, he was more concerned about a friend of his who had suffered from Polio and wore legs braces as a result of the disease. Berryman would stand up for his friend when the other children teased him and the teachers failed to do anything about it. As far as handling his own teasing and bullying, Berryman remained fairly grounded in spite of it. He would go right to the parents of the children who were teasing him and let them know that their child was being a brat and that they were not being good parents, as Berryman believed children learn about ignorance and prejudice as a result of what they see and hear from both society and their parents .
1970's Film Appearances
Berryman made his acting debut in 1975 with Doc Savage: The Man of Bronze. Later that same year he had a role in the film adaptation of Ken Kesey's novel, One Flew Over The Cuckoo's Nest. His most famous role of Pluto was in the 1977 movie The Hills Have Eyes. Berryman also played the first bandit in the 1977 production, Un Autre Homme, Une Autre Chance.
Before playing: Pause RadioHalloween.com on far right sidebar under search box. If RadioHalloween.com does not pause – refresh page, then click pause.
1980's Film Appearances
Berryman portrayed William Gluntz in 1981's horror flick, Deadly Blessing. He played in Invitation To Hell in 1984, with the role of a valet. The year 1985 was very busy for Berryman, with a total of five films. These included My Science Project, where he played Mutant #1, Weird Science as a Mutant Biker, Cut and Run as Quecho, the Chainsaw character in Voyage of the Rock Aliens, and a reprisal of his Pluto role in The Hills Have Eyes Part II.
Berryman also had a role in Star Trek IV: The Voyage Home, where he played a Starfleet display officer in 1986. The year 1987 saw him as Cpl. Catlett in Kenny Rogers as The Gambler, Part III, and as Dirtmaster in The Barbarians. Berryman portrayed The Mummy in 1988's Saturday the 14th Strikes Back, and the angry biker in 1989's Far Out Man.
1990's Film Appearances
Berryman had roles in two movies in 1990, playing Matthew in Solar Crisis, and Queen in Aftershock. The following year, 1991, Berryman played in the Teenage Exorcist as Herman, Lisker in The Guyver, and Pilgrim #1 in Beastmaster 2:Through the Portal of Time. In 1994, he portrayed the Maniac Leader in the movie Double Dragon. The year 1996 brought us Mohave Moon, where Berryman played Angel, and 1996 gave us Spy Hard which stars Berryman as a Bus Patron with Oxygen Mask.
Berryman also had a role in the last film actor Brandon Lee ever made before his untimely death, 1994's The Crow, starring as the Skull Cowboy who led Lee's character, Eric Draven, back from the dead to the land of the living. Sadly, Berryman's scenes were deleted from the finished film, but are sometimes available in editions of the film that include deleted scenes.
Film Appearances From 2000-2010
In 2000's film, The Independent, Berryman stars as Himself. He also starred in Two Heads Are Better Than One, portraying a character named Chives that same year. In 2005, he played Clevon in The Devil's Reject, and a Gas Station Woker in the 2006 flick Penny Dreadful. In 2007, Berryman brought us the roles of Leroy Calhoun in Brutal, and Jack in Ed Gein: The Butcher of Plainfield.
The year 2009 gives us three Berryman appearances. He starred as Seymour in Necrosis, Colonel Petrov in Brother's War, and Philip Farmsworth, Jr., in Smash Cut. The following year in 2010, Berryman starred in Scooby Doo!: Curse of the Lake Monster as the Zombie Head, in Mask Maker as Fred, and in The Tenant.
Before playing: Pause RadioHalloween.com on far right sidebar under search box. If RadioHalloween.com does not pause – refresh page, then click pause.
Michael Berryman's Most Recent Acting Projects
More recent acting projects for Berryman include two 2012 films, Below Zero, where he played Gunnar, and The Lords of Salem, where he played Virgil Magnus.
Berryman's acting career is still alive and well in the year 2013. He stars in the film Self Storage, about a night watchman who brings his friends to a secured storage facility for an evening of fun-filled hard partying. However, things quickly take a dark turn when Berryman's character enters the picture. Berryman also stars in two episodes of the comedic horror web based television series called Hell's Kitty, where he portrays Detective Pluto.
Aside from acting, Berryman is also now involved in the production aspect of film. He was the associate producer on the 2013 film Red On Yella, Kill A Fella, as well as being involved in several other films in 2013 that are in the post-production phase of completion. These include: SuperZero, Erebus, and Army of The Damned.
Berryman has several works in progress for release in the year 2014, currently filming a flick called Stingy Jack, where he plays the main character, Jack Hawthorne, or "Stingy Jack". He also has three films in pre-production set for release in 2014. These include Dead AfterLife, where he plays Gravedigger Jaggers, The Mangled, portraying Frank Bates, and is rumored to be in the Brothers Grimm: Pest Removal film. Another film starring Berryman, Smothered, is in post-production stage, while another film called Zombificador has been announced. Apocalypse Kiss, a completed film in which he plays David Horn, is scheduled for a 2014 release as well. Two other films have been completed that will come out in 2014 include Cannibals, where Berryman plays Uncle Albert, and The Family Returns, where he stars as William.
A Favorite At Horror Genre Conventions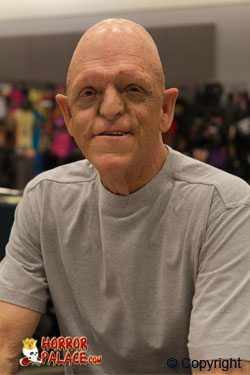 Michael Berryman brings in a large crowd at conventions held for the horror movie genre. He has made several appearances at these conventions where he is able to meet and greet his fans. He has appeared at the Horrorfind Convention in Baltimore, Maryland in both 2001 and 2002, and in Milwaukee, Wisconsin in June of 2002 as a guest where he attended " The Milwaukee County Massacre" music festival and horror convention. He also appeared at the Eerie Horror Film Festival in Erie, Pennsylvania in the year 2007. Berryman has also made appearances at the Scarefest Convention in Lexington, Kentucky, in Roseville, Minnesota at the " A November To Dismember" show at Crypticon, and at the "Spooky Empire" convention held in Orlando, Florida.
Finding Success In Spite of Medical Issues
Acting gave Michael Berryman the perfect opportunity for a successful career in which his medical condition did not hinder him, but actually helped him find new and exciting work. Berryman is able to remove himself from the outdoor conditions that might overheat him and move to air-conditioned spaces to avoid health issues. Aside from that, his features only help to land him more jobs in the horror and science fiction genres. Michael has become very well known in the horror movie business and is recognized for being a talented actor.
Michael Berryman  Movies
Filmography and Tv Appearances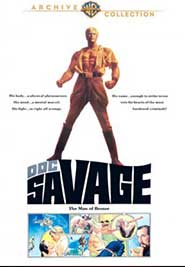 Doc Savage: The Man of Bronze (1975) – Coroner – Doc Savage, a pulp action hero, returns from his icy hideout, the Fortress of Solitude, to New York to discover that his father died under odd circumstances during an expedition to the Central American Republic, Hildago. Savage compiles a team of specialists to locate the killer and realizes he's now an assassination target. Michael Berryman portrays Juan Lopez Morales, Hidalgo's Chief Coroner in this action packed film.
One Flew over the Cuckoo's Nest (1975) – Ellis – Randle McMurphy, who has been transferred to a psychiatric hospital from prison for a psychiatric evaluation, organizes a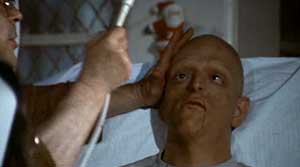 stand against, Nurse Ratched, who is not only psychologically abusive to her patients, but exerts control over them with drugs and excessive sessions of electroshock therapy in her capacity as the institution's head nurse. Ellis, portrayed by Michael Berryman is one of the patients, who has suffered brain damage due to excessive electroshock therapy.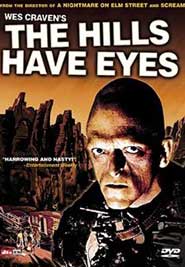 The Hills Have Eyes (1977) – Pluto – On a road trip to California, a family experiences car failure and lands in a former nuclear testing town, where they encounter a family of dangerous, violent, and murderous mutants, who strive to destroy them. Pluto, portrayed by Michael Berryman is the strongest and most violent of the most terrifying of the mutants. Watch Complete Movie
Un autre homme, une autre chance (1977) – First Bandit – In 1860 France, the country experiences the aftermath of a war lost to Prussia, leaving France impoverished. Jeanne leaves her fiancee, a French military man, when she falls for Francis, a photographer. The couple emigrates to America to open a photo shop in West. Michael Berryman portrays a bandit the couple encounters while traveling by wagon to their destination.
Deadly Blessing (1981) – William Gluntz – Martha's husband recently died in an odd tractor accident. The pregnant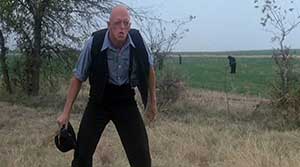 widow encounters the disturbing religious sect, the Hittites, of which her husband was once a member. The Hittites are similar to the Amish, but appear to be much more sinister and believe Martha is evil. She feels that the sect has sinister intentions for her. William Gluntz, portrayed by Michael Berryman is a Hittite who is caught snooping around the widow's property.
Before playing: Pause RadioHalloween.com on far right sidebar under search box. If RadioHalloween.com does not pause – refresh page, then click pause.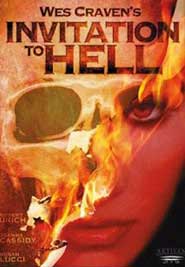 Invitation to Hell (1984) – Valet – This made-for-TV horror film splices the supernatural with science fiction. The plot involves a scientist, who experiments with a spacesuit that was designed to detect aliens for an anticipated Venus expedition. When a succubus places the scientist, his family, and the members of his country club under a demonic spell, he embarks upon a journey to hell, wearing the spacesuit to save those oppressed by the succubus. Michael Berryman appears in a bit part in this film as a valet.
My Science Project (1985) – Mutant #1 – Michael and Ellie break into a military junkyard to secure a school science for Michael, only to discover an oddly glowing orb that absorbs electricity. When the orb begins to splice the past, present, and future, the two must stop the orb to save the world. Michael Berryman portrays the first mutant seen in the film.
Weird Science (1985) – Mutant Biker – Wyatt and Gary are average nerds, often picked on at school. Wyatt's older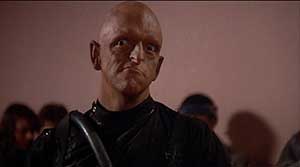 brother Chet is a jerk and makes the lives of Wyatt and Gary even more unbearable. The boys are desperate for female attention, but they lack the confidence to actually talk to girls, so the two use Wyatt's "magical" computer to create a simulated woman. However, a government mainframe hack and a thunderstorm collide and bring this simulated lady to life. Michael Berryman portrays a mutant biker crashes a party where the boys are in attendance.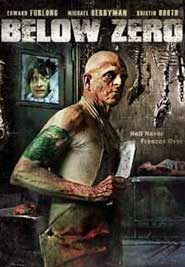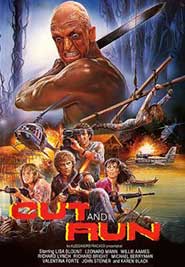 Cut and Run (1985) – Quecho – In this film, a reporter and her cameraman link a surviving Jonestown leader and a TV executive's missing son to a drug war, where agents stationed in the jungle are being murdered by a native army and a seasoned assassin, who is portrayed by Michael Berryman.
The Hills Have Eyes Part II (1985) – Pluto – This sequel to the film, "The Hills Have Eyes", tells the tale of Bobby and Ruby's return to the scene of their past in the desert. Eight years after Bobby survives his harrowing ordeal in the desert town inhabited by mutants, he now returns to face his fears along with Ruby, with whom he now operates a Motocross shop. The two return to the desert with a band of bikers that the shop is sponsoring. Ruby, who initially helped to keep Bobby's family captive later betrayed her mutant family, leaving the desert with Bobby. Unfortunately, Ruby's family emerges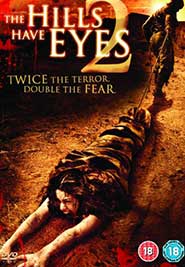 angrier than ever. Michael Berryman returns to this sequel as Pluto, part of the murderous mutant family. Watch Full Movie
Voyage of the Rock Aliens (1985) – Chainsaw– Aliens land on Earth in Speelburgh, where they seek rock and roll's origins. An alien, Absid, encounters Dee Dee, Frankie, and the Pack, a local band, at the local malt-shop, where Absid falls in love with Dee Dee. Absid's companions are seeking plant specimens when they stumble upon two mass murderers, Chainsaw, portrayed by Michael Berryman, and the Breather, recent escapees of the Speelburgh Asylum for the Criminally Insane.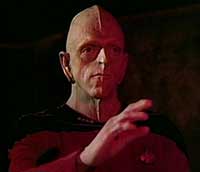 Star Trek IV: The Voyage Home (1986) – Starfleet Display Officer – To save Earth from an alien probe, Admiral Kirk and a crew of fugitives travel back in time to 20th century Earth to secure the assistance of the only beings who are able to communicate with the probe, humpback whales. Michael Berryman portrays a Starfleet Display Officer in this popular science fiction film.
Kenny Rogers as The Gambler, Part III (1987) – Corporeal Catlett – Brady and Billy team up to assist the Sioux in battling the government to procure necessary supplies. While discovering government corruption in an outpost, the two find themselves in a precarious position. Michael Berryman portrays Corporeal Catlett in this action adventure feature.
The Barbarians (1987) – Dirtmaster – Twin barbarians plan to take revenge on the warlord who murdered their tribe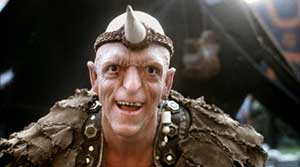 and places them in captivity as children. The Dirtmaster, portrayed as Michael Berryman, forces the twins into slavery, where they train to fight as gladiators.
Saturday the 14th Strikes Back (1988) – The Mummy – In this horror comedy film, Eddie and his family inherit a creepy, ramshackle house. They are unaware that the house was built over an evil passage, but they soon realize what it unravels. Michael Berryman portrays, "the Mummy", in this film, among other classic horror monsters.
Far Out Man (1989) – Angry Biker – Far Out Man is the first movie where Tommy Chong performs independently of his sidekick, Cheech Marin. Tommy Chong, an aging hippie travels America in an effort to recapture his youth by finding his family. In this comedy film, Michael Berryman portrays an angry biker Tommy encounters.
Solar Crisis (1990) – Matthew – In this science fiction film, a solarflare is expected to cook the Earth shortly! Astronauts must travel to the Sun to drop a talking pomp at a specific time to redirect flare elsewhere. Giant IXL Corp CEO, Teague doesn't believe the flare will come to fruition and hopes the mission will fail, which will enable him to purchase the planet cheaply. Michael Berryman portrays Matthew in a bit role in this film.
Aftershock (1990) – Queen – This science fiction film is about an alien who visits Earth during World War III and there the alien learns English by absorbing a dictionary and encounters both the good and the bad in humanity. At a typical Earthling hangout, Franklin's Bar, the alien is introduced to Cassidy, a muscular man and his friend, Queen, a quirky biker who wears a wig and lipstick and is portrayed by Michael Berryman.
Evil Spirit (1990) – Mr. Balzac – In this horror tale, a boarding house experiences strange deaths and disappearances among the residents, who are mostly disabled in some way. In the absence of the boarding house residents who have vanished, the landlady continues to cash their government disability checks, but that's not the only strange occurrence happening at the house. Michael Berryman portrays one of the house's residents, a writer, who is fond of eating sandwiches.
Teenage Exorcist (1991) – Herman – Teenage Exorcist is a horror film about a straight-laced college student, who rents a spooky old house from a creepy realtor, Herman, who is portrayed by Michael Berryman. A an ancient demon lives in the basement of the property and quickly possesses the student, Diane, turning her into a succubus.
The Guyver (1991) – Lisker– This science fiction film is loosely based on the Japanese manga series, "The Guyver". The film tells the tale of a young man, who discovers an alien artifact that changes him into an alien-hybrid super soldier called. "The Guyver". Barker discovers that a major corporation, "Chronos", wants the artifact and soon realizes that operators of Chronos are not human. Chronos' President sends out his henchman, Lisker, who is portrayed by Michael Berryman to retrieve the artifact, which is dubbed, "the unit".
Beastmaster 2: Through the Portal of Time (1991) – Pilgrim #1 – Dar is a warrior who can talk to animals. He travels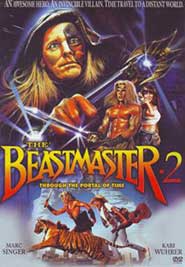 to Earth to stop his evil brother from stealing an atomic bomb and destroying their native land. He gets help with some friends along the way, but so does his brother. Michael Berryman portrays a pilgrim on his way to worship at the Temple of Ar.
The Crow (1994) – The Skull Cowboy (Scenes Deleted) – Eric Draven and his fiancee are brutally murdered. Eric comes back to life to avenge their murders. In the film's original cut, Eric fights with Funboy before killing him. Knocking the straight razor from Darla's hand, Eric siphons the morphine from her blood, and when she leaves, Funboy wakes up in the bathtub and grabs the razor, attacking Eric and cutting his hands and torso. Due to Eric's weakened state induced by healing Darla, he is unable to heal himself properly, which explains the Skull Cowboy hallucination. However, the scenes in which Michael Berryman portrays the Skull Cowboy were cut along with the Funboy scene.
Double Dragon (1994) – Maniac Leader – Two brothers have half of an ancient and powerful Chinese talisman. An evil gang leader possesses the other half and has his mind-set on obtaining the half in the brothers' possession to complete the medallion and gain absolute omnipotence. In this film, Michael Berryman portrays the leader of the gang, the "Maniacs".
Mojave Moon (1996) – Angel – In this dark comedy, Al, a middle-aged man, is at his favorite restaurant where he meets an attractive young lady, Elie, who is seeking a ride to the Mojave Desert, where her mother resides. He is unaware that Ellie is falling in love with him as he's falling for her mother, who's jealous boyfriend just might go crazy at any time. Even weirder are the hysterical events that leave Al with some explaining to do. Michael Berryman portrays Angel, a friend of Shorty's, a "black market" salesman who can procure unusual things for a price.
Spy Hard (1996) – Bus Patron with Oxygen Mask – In this action comedy film, General Rancor expresses plans to destroy the world with a missile he's keeping hidden in his secret base. However, to achieve his task, he requires a specific computer chip, which was created by the scientist, Professor Ukrinsky. Special Agent, Dick Steele, is assigned to the case. He joins forces with the Professor's daughter Veronique, a KGB agent. Michael Berryman portrays a bus patron with an oxygen mask in a bit part in this film.
The Independent (2000) – Himself – In this film, a notable B-movie director attempts to make a comeback by seeking the film rights to a serial killer's biography. The serial killer would like his biography film to be a musical. Michael Berryman portrays himself in this film.
Two Heads are Better than None (2000) – Chives– In this made-for-TV Nickelodeon film, the Rockmore family embarks upon a family road trip with Kel as a stowaway in their trunk. While camping Kenan encounters a mysterious, shadowy figure. Chives is the butler of the headless knight's house, portrayed by Michael Berryman in this film.
The Devil's Rejects (2005) – Clevon – The murderous "Firefly" family seen in House of 1,000 Corpses is back to escape from a 1978 police raid on their family home, where law enforcement has discovered their gory refrigerator packed with human body parts in addition to the other horrors their house held. The media dubbed the family as "The Devil's Rejects". Michael Berryman portrays Clevon, who is employed by Captain Spaulding's brother, Charlie, who operates a brothel.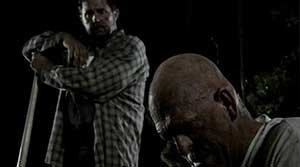 Ed Gein: The Butcher of Plainfield (2007) – Jack – Dubbed, "The Butcher Of Plainfield," Ed Gein was a serial killer in a rural Wisconsin, who gained notoriety after law enforcement discovered the dead body of a missing local woman on his home's grounds, hanging from a hook like a piece of meat. This is the tale of a psychotic killer, who began grave robbing and fashioning housewares from human skin and bones after his mother's death. He subsequently began murdering elderly women in an attempt to resurrect his deceased mother powered by his delusions. Jack, portrayed by Michael Berryman is one of Ed Gein's friends, who he murders.
Penny Dreadful (2006) – Gas Station Worker – Penny and her psychologist embark upon a trip to help Penny overcome her phobia, which is an intense fear of traveling in cars. Mysterious events land the girl and her psychologist in a harrowing situation and her worst fears are realized. She becomes stranded in her psychologist's vehicle with no contact with the outside world in the deep woods under the cover of darkness. Michael Berryman portrays a friendly and helpful gas station in this creepy horror thriller.
Brutal (2007) – Leroy Calhoun – In a small town, a serial killer mutilates his victims' bodies, leaving a flower on their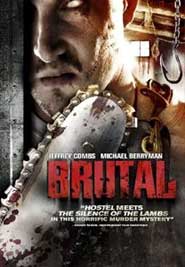 dead bodies. The Sheriff's Deputy and her political chief, Sheriff Jimmy Fleck, investigate the murders. However, the upcoming town sheriff election causes Jimmy to leave the locals in the dark about the killer at hand. The Sheriff's Deputy, Zoe, uncovers multiple clues and joins forces with an autistic dog trainer, Leroy Calhoun, to disclose the killer's identity. Michael Berryman portrays Leroy Calhoun.
Necrosis (2009) – Seymour – Six friends take a vacation in a remote cabin to enjoy a weekend in the snow. Among the unfriendly mountain locals is Seymour, who is portrayed by Michael Berryman. Seymour attempts to warn the friends to steer clear of the cabin. When they ignore Seymour's advice and a snowstorm traps them on the mountain where their cabin is located, the friends encounter the ghosts of the Donner Party.
Brother's War (2009) – Colonel Petrov – Based on true events that occurred on the Eastern Front during the end of WWII, as the Western Allies and the Soviet Army advance toward Berlin, a British Army Officer attached to the Red Army witnesses the Polish government's execution by the Soviets. He is then taken prisoner and meets a prisoner and ally, who is a German Captain. They bond as two Freemasons and plan their escape. Michael Berryman portrays the Russian officer, Colonel Petrov.
Smash Cut (2009) – Philip Farmsworth, Jr. – A low-budget horror director, Able Whitman begins a film about a murderous puppet. Complaints about his special effects skills mount, so he visits the Ass Menagerie and picks up a stripper. The two get into a car accident, resulting in the stripper's death. Whitman hides the body in his car and comes up with the brilliant plan to use her body parts as props in his upcoming movie. Philip Farmsworth Jr., portrayed by Michael Berryman, thinks the new special effects are fantastic.
Scooby-Doo! Curse of the Lake Monster (2010) – Zombie Head – In this made-for-TV film, the Scooby-Doo! franchise continues with characters portrayed by human actors. During summer vacation, the Scooby-Doo gang set out for a summer vacation. However, Lake monster sightings draw them into the plot of yet another developing mystery. Michael Berryman portrays the terrifying "Zombie Head" in this modern version of this classic franchise favorite.
Satan Hates You (2010) – Mr. Harker – This graphic horror film weaves the tale of Marc, a homicidal maniac, who is fueled by deep-seated demons down in his soul, and Wendy, Marc's total opposite, who lives life in the fast lane without much thought for the consequences. Their paths eventually collide in what could be either the road to salvation or the path to the pits of hell. Michael Berryman portrays a minor character, Mr. Harker in this unique film.
Mask Maker (2010) – Fred – A couple purchases a 19th Century plantation house in an amazingly affordable deal. However, they former owner returns for revenge on those who dare take over his property. When the couple invites friends to celebrate their good fortune, the fun ends when an ax-wielding maniac appears. Michael Berryman portrays Fred in this film, a local who shares small clues about the maniac and the home's history with the film's heroine, Jennifer.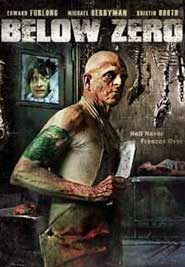 Below Zero (2012) – Gunnar – Based on a true story, this film is the story of "Jack the Hack", a once successful screenwriter who is now encountering a nasty case of writer's block. Desperate to meet a deadline that will save his career, Jack decides to spend some time left alone in a meat cooler, locking out all distractions. He plans to consume only vegetarian meals while his imagination sparks some quality work. Michael Berryman portrays "Jack the Hack", the screenwriter on which the film is centered.
The Lords of Salem (2012) – Virgil Magnus – Heidi, a Salem, Massachusetts radio DJ, receives a box containing a record labeled as, "a gift from the Lords". The record's sounds trigger flashbacks of Salem's violent past. Heidi wonders if she's going crazy or if the Lords are back to take their revenge on Salem. Virgil Magnus, portrayed by Michael Berryman, is one of two brothers, who are notable witch hunters, dubbed, "The Brothers", in this film.
Army of The Damned (2013) – Crazy Earl – This film centers upon the filming of a popular reality TV show that goes terribly awry when a band of small town cops respond to a call that brings new meaning to a "domestic disturbance". Berryman portrays a retired cop who provides an effective back-story about the house in which the reality TV stars reside."
Smothered (2014) – Himself – Michael Berryman portrays himself, among 5 cult horror icons, Kane Hodder, Bill Moseley, R.A. Mihailoff, Malcolm Danare, and Don Shanks, who ditch a horror convention that is proving to be both financially disastrous and unpleasant. The 5 are offered $1,000 each to "haunt" an RV park, but they end up being the ones haunted, instead.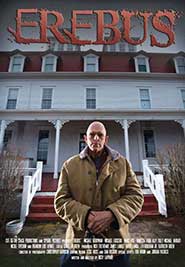 Erebus (2014) – Jonah Crane – Erebus is a horror anthology set in Block Island in Rhode Island. The film is centered around the Gorham House, a creepy historic hotel with a history of nasty paranormal history. Samantha and Benny, who are writing a book on the subject travel to the hotel to conduct research. They gain insight into the hotel's awful history while being told 3 tales about its former owners. Michael Berryman portrays the caretaker of Gorham House, who hands the keys to Samantha and Benny.
Apocalypse Kiss (2014) – David Horn – In this science fiction thriller set in the future, a government security agent, Jerry has been tracking the, "Red Harvest Killer", without success. When the nomadic lovers, Gladys and Katia arrive in the city, the death toll climbs, which is credited to the Red Harvest Killer. Adrian, the actual Red Harvest Killer, gets angry that the lovers are receiving all the media attention. Adrian attempts to get his reputation back while cleverly assisting a detective in the case. Michael Berryman portrays David Horn, the CEO of a huge corporation, an integral part of the film's premise.
One Please (Short) (2014) – "Ice Cream Man" – In this 2014 short horror film, a happy suburban American family in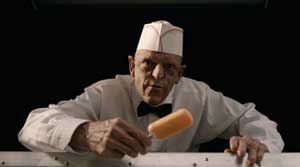 1950's America experience a gory currency as payment for children's ice cream treats. The family (a mom, dad, and little girl) spends an average day at home encounter a creepy ice cream truck, operated by a strange ice cream man, portrayed by horror cult icon, Michael Berryman.
Upcoming Michael Berryman Movies and Tv Appearances
2017 The Pick Up (pre-production)- Actor
2017 Death House (pre-production)
2016 Cured (Short) (completed) – The Surgeon
2016 Savage Mountain (announced)  – Uncle Albert
2016/II Incision (pre-production) – Mortician Talmadge
2016 Rock Paper Dead (pre-production) – Uncle Charles
2016 Death House (pre-production)
2016 Beyond Fury (pre-production)- Sponge
2016 Rock Paper Dead (pre-production) – Uncle Charles
2016 Savage Mountain (TBA) – Uncle Albert
2015 Night of the Living Dead: Contagion (post-production) – John Savini
Shed of the Dead (post-production) – Derek
Stingy Jack (announced) – Jack Hawthorne / Stingy Jack
The Mangled (pre-production) – Frank Bates
The Misfits (announced) – Pharmacist Baker
The Storyteller (post-production) – Cadaver
William Froste (pre-production) – Big Bob Rogers
Wrath of Job (announced)
Zombificador (announced)