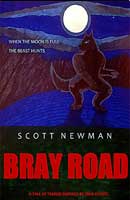 Scott Newman is a new author on the horror scene, and he makes his debut with Bray Road, a re-take on some classic werewolf horror. While Newman was quite brave to take on this particular theme out of the shoot, he did a good job of keeping the story fresh and interesting. Therefore, along with feelings of familiarity, you will experience some great twists and turns.
Detective Ben Thomas just lost his job in New York and returns to his hometown, Elkhorn. Obviously, this is not the ideal situation, and it is not something he can easily make peace with. But it seems he will not really have time to complain about getting fired because on his way into town he comes across the legend he thought he left behind.
A dead body near the scene where Ben almost went off the road leads to an investigation, and ultimately more mystery. To make things even more difficult, the werewolf is a legend that is not allowed to be discussed, placing ex-detective Thomas between a rock and a hard place.
As a new author, Newman shows a lot of potential. He pays attention to the details readers will most likely be interested in, and he does not hold back the pace when it is not necessary. But the element I find most appealing about Bray Road is Newman's ambition to tell a good story. Albeit a re-make of classic mystery and horror, it is a very good attempt that leads to greater things.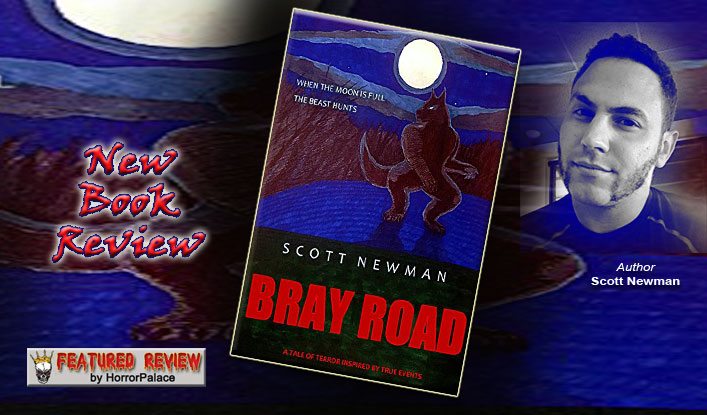 The characters are colorful and show a lot of dimensions, especially the main characters, Ben and Rebecca. And the plot outline follows a very familiar feeling, for example, introducing the story with a victim, before introducing the hero. These are beats a good horror writer will follow.
Before getting into the more critical factors, I have to say I enjoyed the book. It creates enough suspense and interest to maintain reader attention, and I was constantly reminded of Newman's passion to get his vision onto paper.
On the more critical side, there are some technical issues that influence the pacing of the book. It can also get a little distracting at times. And even though Newman does put a great spin on the old werewolf legend, he is lacking just a little where execution is concerned. The inviting story is there, the characters are developed and ready, Newman just has to refine the edges a bit and get into a rhythm.
When looking at shock-value, there is enough gore and guts to go around. Newman makes sure all the nasty details are included for the bloody harvest of human flesh, but he also uses some lighter moments that should bring your blood pressure back to normal.
All-in-all, Bray Road is an impressive debut novel, which werewolf and mystery lovers are going to enjoy. If you are a stickler for technical perfection, it might not be the book for you. But if you can appreciate a good horror story, do not be shy to pick up a copy.

Reviewed by Damnetha Jules
Damnetha  is a staff writer, horror book and movie critic.