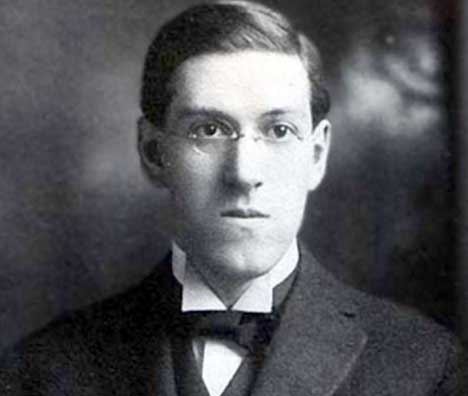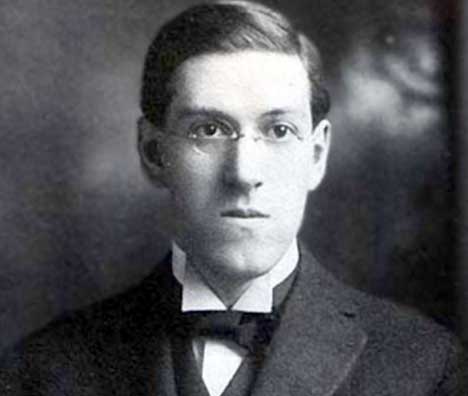 H.P. Lovecraft never got to see the success of his work. The small following he managed to create wasn't significant enough to push his reputation into publishing success, leaving him poor and relatively unknown until the day he died. He had characteristics that could easily be compared to those of neurotic artists and painters, especially the isolation he typically found himself in. Sadly, his gift for writing strange and original horror stories was only discovered after he passed away. Now he is considered one of the most influential writers to ever grace the literary world. This is H.P. Lovecraft.
Childhood
Lovecraft was born in Providence, Rhode Island, on 20 August 1890. He never had the privilege of getting to know his father, because at the age of 3 he had to make peace with his father spending the rest of his natural life in a mental institution called Butler Hospital. Winfield Scott, his father, made a living as a travelling salesman and the products he specialized in were precious metals and jewelry. For reasons still unknown Winfield became acutely psychotic and 5 years after he was admitted to Butler Hospital he died. Lovecraft's mother was noted as overbearing and the frequent sick spells he had when he was younger only made her worse. Along with his mother, Lovecraft was raised by his two aunts and grandfather. The latter was also the person who inspired his love for writing and reading. Through his grandfather he was introduced to classics like Bulfinch's Age of Fable and The Arabian Nights. Later on he got to hear some original gothic stories as told by his successful grandfather.
Lovecraft only attended school until he was 8 due to his mother and his fragile health condition. During the time he spent at home he drenched himself in reading, chemistry and astronomy. He was considered a prodigy, seeing as he was reciting poetry since he was 3 and by the time he reached his 6th birthday he was writing them as well. When he returned to school he was already in his teens and he managed to expand his social skills. He made some friends and he handled the situation much better. It is speculated that he suffered from night terrors, which he called "night gaunts" and many believe they were a source of inspiration for his later work. His grandfather passed away in 1904 and this was something Lovecraft struggled to make peace with. To make matters worse, the mismanagement of his grandfather's estate meant that Lovecraft and the rest of his family found themselves in poor circumstances. Before he could graduate he left high school, the reason being he had a breakdown. Without ever graduating, Lovecraft would spend the next 5 years pretty much isolated. Except for his mother who still lived in the same house, he didn't see much of the outside world.
Adulthood
In these 5 years Lovecraft didn't make any attempts to find work or to build friendships. Instead he wrote a letter to The Argosy, a pulp magazine in 1913. In this letter he questioned the quality of the love stories that were written by Fred Jackson. It sparked a heavy debate in the magazine's letters column and also caught the attention of the president of the United Amateur Press Association (UAPA), Edward F. Daas. In 1914 Lovecraft was invited to join the organization. His first story was published in the "United Amateur" during 1916 entitled "The Alchemist", but it was only in 1922 that the story was published commercially. He was 31 at the time and his network of correspondents grew dramatically. People like Robert Bloch and Clark Ashton Smith formed part of his network.
Rarely a person to come out during the day time, Lovecraft's skin was pale and his dark eyes were deeply set. If he did go out then it was during the night. His mother was admitted to the same hospital as his father in 1919 after years of suffering from depression and hysteria. However, their relationship remained close and they too corresponded with letters. On 24 May 1921 she died due to complications from gall bladder surgery. A few days after his mother passed away he met his wife to be, Sonia Greene. She owned a successful hat shop and her membership to the "Blue Pencil Shop" helped them to cross paths. It was at an amateur journalist convention in Boston where they met and she was 7 years older. The gap in age didn't seem to bother them. Her love for Lovecraft and his work ran deep. In fact, it ran so deep that she offered to support him financial. He moved to New York and started a new chapter in his life.
According to Greene, Lovecraft never really took initiative romantically. Through all the years he remained passive, even though he was blown away with his new surroundings. It was here that Lovecraft made more influential friends who spurred him on to submit stories to a magazine called "Weird Tales". Many of his pieces were published, but not all the readers took delight in them. At some point he was asked to take an editorial position at the failing magazine, but he declined, because he didn't want to move to Chicago.
Unfortunately his marriage with Greene had some rough spots, seeing as she lost her business not long after getting married. Lovecraft tried hard to support his wife, but his lack of work experience didn't help. In the end Greene had to move around in order to keep working while Lovecraft stayed in a small apartment. The area, Red Hook, was rundown and he was also burgled, which left him with nothing but the clothes on his back. Ultimately he would move back to Providence in 1933 where he did his most prolific writing.
His last years were painful, because he was diagnosed with cancer and this led to malnutrition. Living under such poor conditions didn't help and he died on 15 March 1937, one year after being diagnosed. It can be argued that Lovecraft could have been very successful while he was still alive. Unfortunately he didn't take criticism well and when a book was rejected once he never tried to get it published again. His passive nature and sensitivity kept him from marketing himself effectively. Even when publishers reached out to him he didn't respond.
His stories typically entail dream states, suicide, haunted areas and hidden cities. He also loved to tie in mental instability and ways of entering other realities. Lovecraft's talent truly resided in stories that made sense without making sense. Just looking at some of his popular works like "The Rats in the Wall" and "Dagon", it shows how he loves "the underground" or "hidden" city idea. Many other popular stories entail the dream state such as "The Tomb" and "Polaris". In some cases he opted for cannibalism and grave robbing. He simply didn't have a lack of imagination.