(Please see below for regularly updated new Dark Art articles!)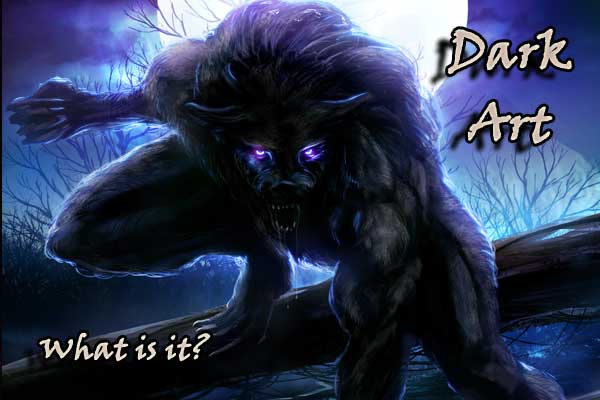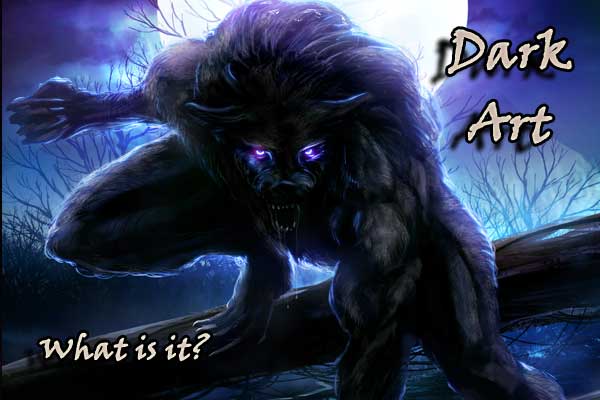 Most great works of art that first come to mind resemble beauty and passion.  However, there is a genre of art which isn't exactly "pretty", and in essence are dark in subject matter and imagery.  Also know as Horror Art/Paintings these scary images can be considered the exact opposite of romance. The artist aims to depict something disturbing and tends to implement unnatural elements which contribute to the shock value. Dark colors and aggressive technique dominates the overall piece.
The following are just some of the most famous dark artists the world has ever seen.


Francisco Goya Goya was a famous Spanish painter born in the 1746, and a particular scary piece is 1 of 14 in the collection. Better known as a romantic painter, there is a collection that was meant for his own personal pleasure. Given that he painted it on the walls of his house supports the latter. It is based on the Greek mythology about Saturn, God of Gods, consuming all his children in order to prevent them from becoming mightier than he was. This one particular painting mentioned before which is more gruesome than the rest is called "Saturn Devouring his Son". Saturn is depicted as a much larger figure, gripping his son tightly while ripping him apart piece by piece with his mouth. Some features that really stand out is the deformity of Saturn along with his eyes, which are open wide and lifeless.
Hieronymus Bosch
Bosch was a Dutch painter, born in 1450. He is famous for his religious interpretations although there is no real information about his life. Unlike most of the famous painters, he didn't keep a diary nor did he write any letters. Bosch liked to pay attention to detail and there is no shortage of this when it comes to his apocalyptic pieces regarding Hell and what is going to happen to humanity. A well-known dark painting known as "The Garden of Earthly Delights", which is separated into three scenes, has placed Bosch in the dark artist section. The last scene is the disturbing part, where Hell pretty much reigns down. It is filled with detailed and surreal torture. Deep and dark colors shape the background while the light colors show what can only be considered a true nightmare. Another painting to look out for is "The Great He-goat; Witches Sabbath".

Caravaggio 
Caravaggio spent most of his adult life running from authorities. Apart from his dark, dramatic and natural pieces, he was known for physical conflicts. This Italian painter was born in 1573 and has painted a series of rather gruesome pieces. These include "Medusa's Head" of which there are two versions, "David with the Head of Goliath" and "Salome with the Head of John the Baptist". His work created a lot of controversy and "Judith Beheading Holofernes" is probably one of his most graphic. Judith and her handmaid is cold and determined while Holofernes expresses a mixture of surprise and agony. The blood literally sprays across the linen of the bed he lies on. As a side note, Leonardo Da Vinci also painted a fairly grim piece of "The Head of Medusa".

Edvard Munch
Munch wasn't the most stable painter in the world, much like Van Gogh he struggled with mental demons. Born in Norway, December 1863, his most famous painting is also part of his darkest. "The Scream" is one of the highest valued paintings and one of
the most disturbing. The screaming person in the painting is disfigured and the choice of color is varied yet depressing. Some believe the tiny building in the background is the mental asylum he was kept in. Another famous painting expressing his dark side is "The Death of Marat". Marat was a central figure in the French Revolution and was assassinated by Charlotte Corday. It shows Charlotte standing beside the body of Marat and the blood primarily filling the scene. Even though he's not the only artist to paint this scenario, many find his to be the most disturbing.

Francis Bacon
Born in Ireland, October 1909, Bacon wasn't known for painting pretty little pictures. His paintings typically contained solitude and displacement of some sort. A very impatient man and adept to surviving with little to no money, Bacon would become one of the most influential painters of the 20th century.
It's difficult to choose a specific painting that is darker than the other, but some find "Study after Velazquez's Portrait of Innocent X" to be the pinnacle. It depicts a pope that looks like a type of demon shrieking within darkness. Whatever it truly means for the beholder, Catholics will definitely find it unnerving to say the least.
William Blake
The English Painter William Blake was born in November, 1757, and he also painted quite a few scary pieces. He rebelled against
religious foundations although he was a God fearing man in his own right. Unfortunately it was only after his death that his work reached great heights and people stopped considering him as insane. Blake liked dark backgrounds, even in his more romantic paintings, but some were a little darker than others. For instance, "The Night of Enitharmon's Joy" was Blake's interpretation of what the goddess of black magic looked like. He went even darker with "The Red Dragon and the Woman Clothed with Sun". Although "The Great Red Dragon and the Beast of the Sea" seems to be his darkest painting of all, showing a famous body of the devil residing over the beast of the sea with seven heads.

Theodore Gericault
Last but not least, there is the French painter Gericault who was born in September, 1791. He was another famous romantic painter, but he painted a piece that is very popular and not remotely romantic. It's called "Heads Severed" and it's exactly what the title says. Two cleanly severed heads, a man and a woman, rests on a piece of white cloth. The pale skin and lifeless expression is disturbingly realistic and nobody really knows why he painted it in the first place.

There is no question that some of these paintings aren't always easy to look at, but they serve their purpose in creating a reaction whether it's good or bad. It just goes to show that there are many dimensions to artists the public has yet to discover.