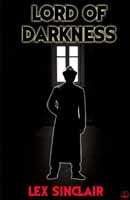 The Lord of Darkness," written by Lex Sinclair, is an eerie horror novel based ironically on the story of a young and successful writer's struggles and how they turned his world upside down.  The story is unique and follows a different plot pattern to that of most horror novels, making the read interesting and highly unpredictable.   Sinclair's writing style is extremely detailed; there are intricate descriptions included for every scene and each fine detail within the scene imaginable which adds excellent imagery to the book.
"The Lord of Darkness" is based on the life of a full-time fiction writer named James Baldwin.  Highly regarded for his renowned horror books, Baldwin sets out to write his next masterpiece.  However, he struggles from writer's block.  A non-human character known as the Lord of Darkness arrives at his door, claiming he has a solution for writer's block but stating that he cannot provide it to James without a lifelong commitment to his terms and conditions.  Hesitant and unsure of what he is signing up for, the author accepts.  James is then sucked into a vortex where he witnesses a famous author's murder and the Lord of Darkness' pact with said author to protect his ideas until he finds a worthy writer to see them through into books.  Changed forever, James' life as a writer will never be the same and he becomes a mortal creative expression for the Lord of Darkness, even using his name as a pseudonym.
Throughout the novel, the actual horror content is subtly dispersed throughout the plot to make for a story that actually follows an interesting flow.  Unlike many horror books, this one is not jammed packed with terrifying or gruesome content, making for a pleasant and unanticipated turn of events whenever scary or violent parts of the story do unfold.  Also, the ideas within the book are interesting in that storyline feels unique and creative, lacking similarity to typical horror books which tend to have many commonalities.  One of Sinclair's real strengths in writing this novel was that he developed an unexpected and special story that is almost like a mystery style fiction book with a slight horror genre twist.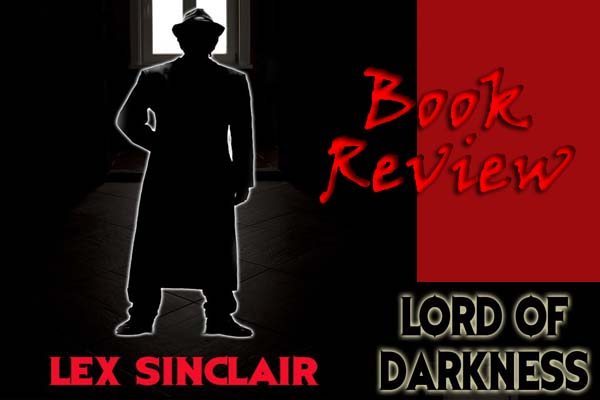 Lastly, Sinclair writes with an extremely detailed approach, describing everything from settings to sounds and the fine details of characters' faces.  This imagery provides added depth to the story because it allows the reader to really visualize what they are reading, giving strong support to the book's ideas.  However, the author tends to write lengthy sentences which can result in awkward grammatical structure and diminish the impact of his words.  Also, while extremely minor, there were a few small typos as well as comma splices dispersed throughout the book.  However, if these small flaws can be overlooked, Sinclair's writing style was very effective in bringing the story that he created to life for readers.
Overall, I would recommend this book for readers who are looking to dabble into the horror genre as opposed to readers who are diehard fans of traditional or more extreme horror books.  "The Lord of Darkness," written by Lex Sinclair, is a well-constructed story unlike typical horror novels that is based on the life of a talented author and how his world is turned upside down when he makes an irrevocable promise to a total stranger.  The plotline is special and unique, resembling that of a different genre such as mystery, yet elements of fear and terror are present throughout the book.  Sinclair does an effective job of bringing the story to life through exquisite descriptions, however there were some small issues with typos.  "The Lord of Darkness" provides an interesting and refreshing spin on the horror genre and is an adventure to read.

Reviewed by Damnetha Jules
Damnetha  is a staff writer, horror book and movie critic.
More Horror Book Reviews