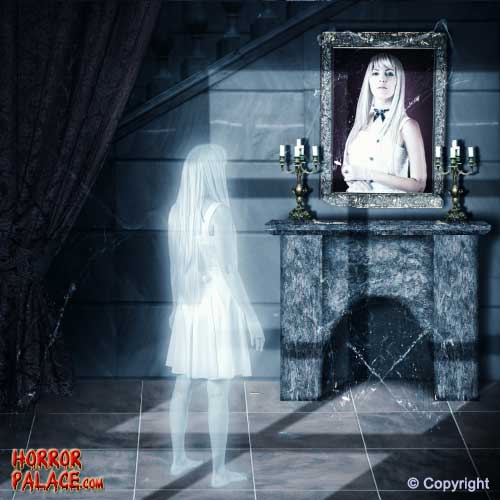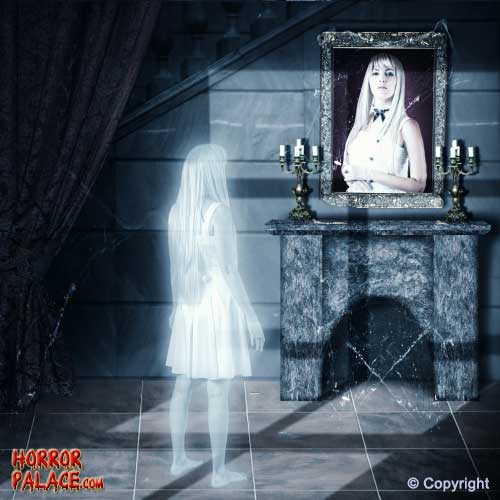 A great ghost story creates an eerie, creepy atmosphere of fear where you feel the presence of the ghost…
(Note: Full Ghost Stories at end)
Horror Palace is one of the few places where great, modern ghost stories can still be found.
The unique style of our authors gives way to some of the most unnerving tales, complementing the great tradition of fictional horror written with the perfect combination of chilling scenarios, scary characters and disturbing storylines.  The featured stories are nothing short of enthralling. More importantly, these stories are completely original!
The Origins of Ghost Stories (and Horror Stories)
Folklore and religion are responsible for the birth of ghost stories. Demons, evil spirits, death and the afterlife are the subjects that gave rise to tales that left people in fear. The first novel that broke away from realism and started implementing things that are considered "supernatural" was entitled "The Castle of Otranto". It was written by Horace Walpole and published in 1764. Initially it was disguised as a medieval romance novel due to the controversial content, but after readers discovered the truth its popularity increased. For some it was completely taboo and simply not up to any standard. For others it marked the start of new genre, namely "Gothic Horror". More novels followed and the following of the genre grew quickly. Surprisingly enough, most of the horror writers in the 1700's were women and the target audience was female as well.
As expected, the beauty of horror and ghost stories blossomed through the ages and books like Mary Shelly's "Frankenstein", which was published in 1818, became the source of inspiration for horror cinema. Another popular novel that managed to survive the ever changing approach of ghostly literature was Brim Stoker's "Dracula" (1897). Among all the different genres that have come into existence, none has really evolved as much. Obviously, there are certain aspects that will never change, but this is what makes horror distinctive and easily recognizable by readers.
What Makes Ghost Stories Scary
The imagination is a wonderful place, but more importantly, it's a safe place. Through thoughts we are able to project ourselves into different worlds within mere seconds without being afraid of consequence. Just as quickly as we transport ourselves, we are able to return. However, horror provides a different type of escape. Instead of imagining beautiful scenery and loving characters, we are introduced to the sinister perception of life. It is safe to say that there are two distinct groups in terms of the genre, those who love it and those who hate it. Either way it manages to always leave some kind of impression. For those who love it the reasons are vast, but there are two basics on which fans can agree, namely Shock Value and Curiosity.
Shock Value:
Life is full of good and bad experiences, but how do they compare to the world of a ghost story? Breaking away from the typical dialogue and personalities seen every day play a big part in the search for something else. The adrenalin that gets released when reading a graphic novel that is filled with sadistic acts just seems to do the trick. This non-reality breaks the barriers on every level. It defies physics and the restrictions people set for themselves. Reading how limbs are viciously severed, whether it's done by demonic creatures or people, is an experience people probably won't have in real life. The many ways in which death can occur, especially in horrific circumstances, pushes the imagination to another level. In the end readers are left with a certain amount of shock and awe, not really able to comprehend the scenario.
Curiosity:
It's human nature to be curious, and wandering into the minds of something so completely out of our reality is what draws readers into ghost stories. One can even say that a sense of empathy overcomes us. What are the chances of encountering a situation that fits the description of a ghost story or horror novel? Thanks to this genre we are able to nourish the natural curiosity even if it is only fictional. The body cannot differentiate between reality and fiction, which is why it reacts so tentatively when we read these creations.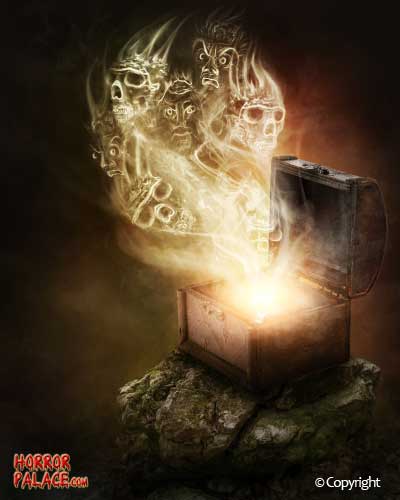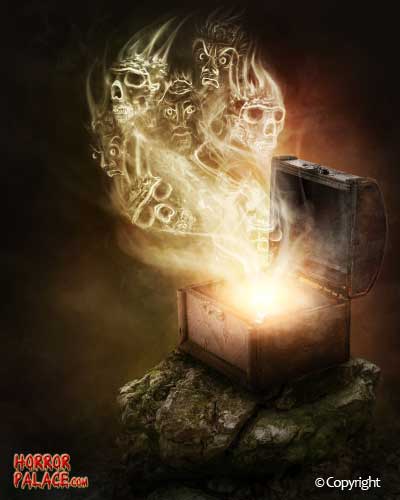 Modern Ghost Stories
Writers like Stephen King, Clive Baker and Peter Straub now represent the current trend for ghost stories. They continue the legacy of evolution in terms of horror, but sometimes they use the genre simply as a smoke screen. A good example of this is "The Mist" by Stephen King. The reader expects the focus to be on the strange creatures that come out of mist and then devour any human they can find. In reality, King places focus on human behavior, especially when placed in a confined space. Throughout the story the creatures hardly ever make an appearance and most of the horror happens between the people locked inside a grocery store. In many ways horror literature has become a reflection on society, cleverly hiding behind "monsters" or "ghosts".
Whether you have enjoyed reading ghost stories for years or you just discovered what has been causing so much controversy since the 1700's, it doesn't make a difference. The following stories come from a new generation of writers who greatly contribute to this legendary genre. Their ideas are fresh and distinctly original. Updated on a regular basis, HorrorPalace only brings you the best modern ghost stories with the promise to leave you scared out of your wits. Take a step out of your comfort zone as these tales of monsters, ghosts, blood, gore and suspense take you on an unexpected journey. This is your official welcome into a world where nothing is familiar. Everything you are about to read is drawn from a source that knows no borders or limits. Prepare yourself to experience cold sweats as your mind walks through the most eerie fictional dimensions words can create. These stories are respectfully unnerving in every sense of the word and you might just discover some fears of your own. Ladies and gentlemen, it's with great honor that I introduce the future of ghost stories and the writers who make it possible.
Cassye at my Window… It was my 6th Birthday, a rainy Saturday evening and I was to attend a children's Treat at the old Anglican's Church Hall at the centre of the Village. I was extremely excited, as I was going to see the clown lady "Cassye". Cassye was a very famous clown in the area and all my classmates and ...
CASANDRE: GHOST PRINCESS OF HALLOWEEN LEGEND HAS HER She died tragically in the woods at the edge of town just off of Pine Street on a cold Halloween night. She was found brutally murdered in almost a ritualistic fashion.  Two boys apparently followed her into the woods taking advantage of her.  Their shirts were found tied around Casandre as restraining ties. ...


HONOR THY NEIGHBOR BOY Episode 1 An original Horror Palace Scary Story.  Episode 1 – He Creeped Me Out  "Oh my God!  I'm going to miss you so much!"  Sarah wraps her arms tightly around her friend's neck and makes humming sounds as she shakes her back and forth. "Sarah!" Janine laughs, wiggling out of the embrace.  "I'm only gone for a couple weeks." "Stop reminding ...
HONOR THY NEIGHBOR BOY Episode 2 An original Horror Palace Scary Story Episode 2 – Old Friends Reacquainted (Episode 1) As the light washes over the figure, Janine can only make out the most obvious features.  And yet there is no doubt in her mind who the figure belongs to. Timidly Janine eeks out, "Buddy, they told me you were dead.  How are you even…"  The ...
HONOR THY NEIGHBOR BOY Episode 3 An original Horror Palace Scary Story Episode 3 – Dreams and Dying (Episode 1) The leaf litter crashes in time with the rhythm of Janine's running.  She dives this way and that, trying to avoid stepping on anything sharp in her bare feet.  Every time she looks behind her the ghost of Buddy appears a little closer than ...