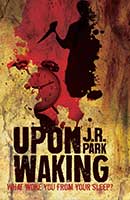 It's always a pleasure to read a book by J. R. Park and this time is no exception. The book is entitled Upon Waking and it serves as a platform for the author's wicked mind. Those who love to read about endless torture and completely hopeless situations, gather around, because Park has definitely found his calling.
It all starts with a phone call to a guy by the name of Gary. The only thing that is revealed through the conversation is that the person he is looking for will be found shortly. As Gary tries to go back to sleep the other characters make their way into the story. Adam, Kathryn, Chris, David, Charlotte and many other names make up the following chapters, each with a story of their own. But the one thing they all have in common is a woman by the name of Cassie. For most of the characters the process of waking up is very disturbing. They typically find themselves wounded and tied up in a dark room. Nobody outside can hear them scream and apparently nobody is coming to save them.
Unfortunately, that's as far as the summary can go without revealing very intriguing plot details, but there are some other things to look at as well. For starters, the book was clearly written with passion. This can be seen in the author's eagerness to provide expression and small detail. Having read previous books of Park it has become obvious that he doesn't have a lack in terms of imagination. The sheer gore that comes from this writer's mind is astounding. In fact, it's the type of style that honors the backbone of horror.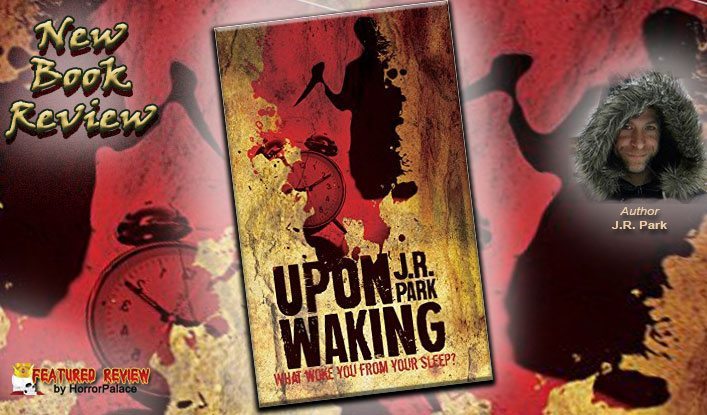 The plot-line is also well thought out and planned, seeing as each character is a key to unlocking the story and they were used effectively. A typical characteristic for the writer is the added mystery. Don't expect to pick up one of Park's books without some kind of puzzle to form as the pages turn. On a personal note, these above mentioned elements are the main reasons why I enjoy reading his work. One can literally feel the excitement of his writings, which is a rare quality.
There are one or two small factors that might be somewhat of a hang-up for some readers. For example, the writing style doesn't always feel polished and at times the amount of detail comes forward as a little forced. It's understandable that Park wants the reader to see a vivid image and this is great for the graphic scenes, but they tend to lose their power if used too much during the story.
Nevertheless, it's still an impressive book. Despite minor faults Park creates amazing amounts of tension and achieves what only the best writers can, which is connecting with the audience. I'm still a fan and after reading three books now I've seen Park grow as an author. He has no fear of taking on different challenges, topics and characters. The latest attempt might not see the New York bestseller list, but the writer is getting close to clinching the winning formula.
Reviewed by Damnetha Jules
Damnetha  is a staff writer, horror book and movie critic.
JR Park has been writing horror fiction for just over a year, releasing three books so far: Terror Byte, Punch & Upon Waking.
Along with two other authors from the South West, UK, he has set up the Sinister Horror Company.  A brand created to release exciting and original genre fiction.
His influences are Guy N Smith, Clive Barker and exploitation cinema of the 1970s/80s.
also by J.R. Park:
Terror Byte
Punch