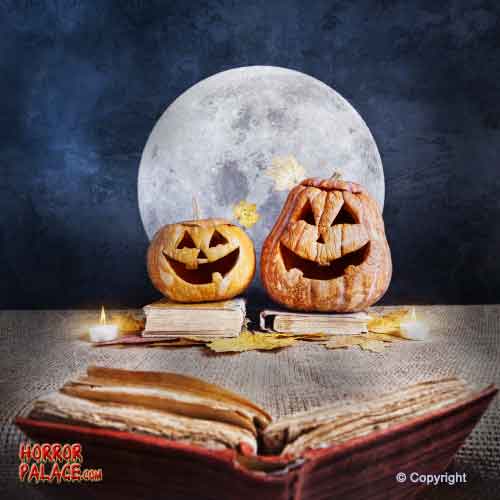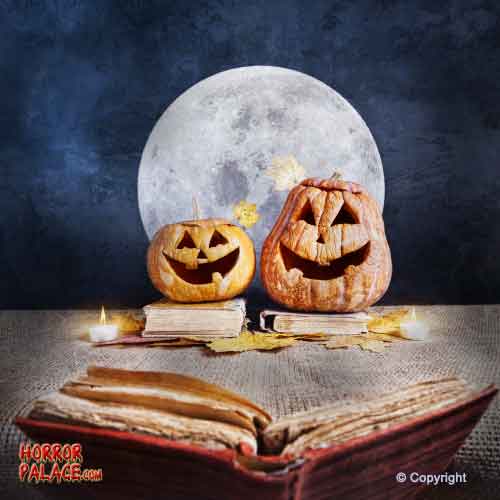 Halloween stories originated with the festival. The fact that the festival was based on the belief that there is one night in the year when the world of the dead and the world of the living collide, it was only natural that stories became part of the foundation. The ghosts and spirits that surface during this night are said to create mayhem, whether it was burning crops or haunting people. They were there from the start, giving them a certain power other ghost stories lacked. Some horrific talks can be found in folklore collections as well as on HorrorPalace. The latter is now one of the main sources for quality and modern Halloween stories that cannot be found anywhere else.
The Fun of Telling a Halloween Story
Some people just have a knack for re-telling an interesting Halloween story, but if the content is good it shouldn't be too hard to bring the audience into a state of fear. For example, unsolved stories about mad men going on bloody rampages and apparitions that left witnesses mentally insane. Mental institutions are great sources of fear. Few things are as fun as creating a creepy atmosphere that is so scary that everyone is too scared to close their eyes. This is of course the beauty of Halloween stories. There is an unseen magic that comes with every tale, because for that tiny moment the audience actually considers the truth behind the story. Their logic and reality undergoes a dramatic shift thanks to the power of Halloween.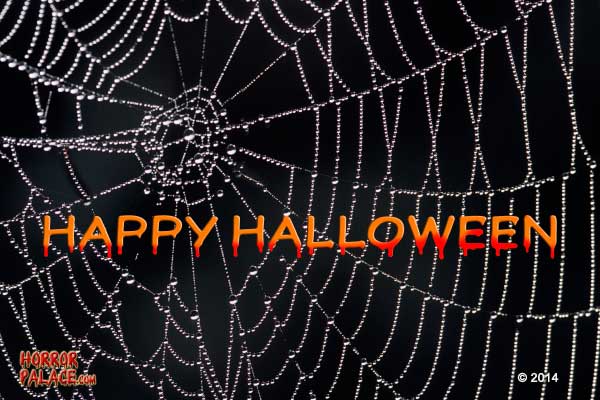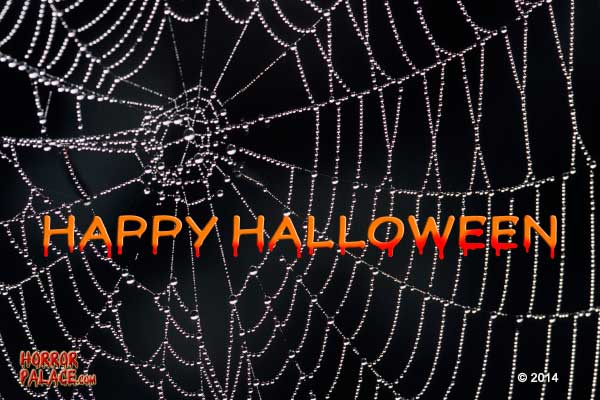 The Best Setting for a Halloween Story
If you plan on conveying a story to your friends or family on Halloween then consider the setting you are in. If the story is to be told within the confines of a house then keep the light dim, but not completely dark. Give your audience just enough light in order for their eyes to play tricks. It is also recommended that your story takes place in the same setting. A campfire that is some distance away from civilization has proven to be the best place if you want your audience to be completely rattled. The best way to start is by stating facts, such as families leaving food on the doorsteps and windowpanes for their ancestors in return for protection on this scary night. Some placed salt in the keyholes, hoping it would deter oncoming evil. These were actual traditions on Halloween that were inspired by fear.
Telling an Effective Halloween Story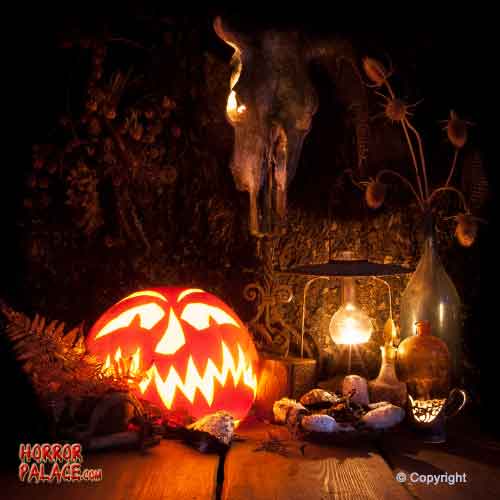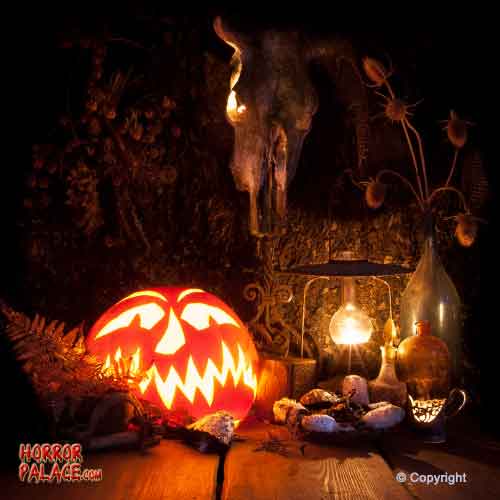 It's important to find a good story, preferably one with substance. Keep your voice calm, yet serious. Remember to add little details that don't necessarily have an impact on how the story unfolds and don't announce that a Halloween story is about to be told. Instead, make a casual entrance as if you've conveniently read it somewhere. Stories that are set within an historic backdrop seem to work the best, because they can't really be disputed or proven wrong at that particular moment. If you prefer to use a modern story then make sure it doesn't sound like a typical slasher movie. Remind your audience about the actual power of Halloween and how those who started the festival took great precaution in blocking evil spirits.
The following Halloween stories are considered to be among the best in terms of modern literature. If you need any inspiration for truly invoking the Halloween spirit on your friends then they fit the profile perfectly. They consist of the most original approaches and their ability to leave you scared beyond your senses is unnerving to say the least. Even if you just want to freak out your own imagination then these are the stories you want to read.
You will also like Ghost Stories and Scary Stories
CASANDRE: GHOST PRINCESS OF HALLOWEEN October 10, 2014

LEGEND HAS HER

She died tragically in the woods at the edge of town just off of Pine Street on a cold Halloween night. She was found brutally murdered in almost a ritualistic fashion.  Two boys apparently followed her into the woods taking advantage of her.  Their shirts were found tied around Casandre as restraining ties.  Other than that, nobody saw or heard anything, and no one was ever apprehended for her murder.  Nothing about who any of the boys could have been…

Locals living in the town only know her as Casandre.  Her full name is Casandre James. Her family had just moved into town a few weeks before her murder.  Afterwards, they moved out of town as quick as they had appeared.

Because of the violent and unresolved nature of her death, it is said that every Halloween Casandre's spirit is restlessly earthbound roaming the woods protecting other girls and taking revenge upon boys who dare enter.

Likely, because it happened on Halloween night, her legend has been expanded into a fearful story.   It goes that the first boy who sees Casandre in the woods during Halloween night is bound to be cursed by Casandre.  The curious part is that she doesn't do anything then and there.  The sight of her is enough to scare off any boy.  Just one glance of her will cause the boy to subsequently meet her again, that night in a dream.

The dream starts out great, with Casandre appearing as a nice and pretty girl.  From an innocent girl, she starts looking more sexy, sultry, and desirable.  She puckers her lips showing off her sexy legs and firm little breasts, wildly enticing the dreaming boy.  As the boy has become totally seduced, he makes his move to take advantage of her .  He can't get in even as much as a kiss before she transforms into a supernatural being— a bloodthirsty vampire, a vicious werewolf, a hungry zombie, or an evil witch. The boy must fight Casandre and escape from her clutches. If he fails and dies in his dream, he will die in reality.

Although a popular urban legend, most of the town folk, especially the adults, take it as a joke made up by kids. They don't mind it though because it helps scare off young boys and girls from spending too much time in the woods making trouble, especially on Halloween night. If asked about it, they would laugh it off and tell you that it's just a product of teenage boys' wild imaginations. But is it really mere fiction?

Last Halloween, Jerry Miller, a local teenager, chose to walk alone through the very woods where Casandre was killed, as a short cut to get to his best friend Rody's house. Rody was hosting a big Halloween party.

Jerry is familiar with the woods as it's the quickest route to Rody's house.  Otherwise, its a very long walk around it.

Jerry is also familiar with the Casandre legend, so he rarely ventures into the woods at night, and never has on Halloween since Casandre's murder. However, on this particular Halloween night, he knew he was running late and wanted to get to Rody's asap.  Of course he thinks about it with some fearful thoughts, but wouldn't admit it outright to anyone.

After five minutes' worth of self pep talk, he chooses to suck it up in the name of saving time and peer pressure, heading to the woods. Walking through it, Jerry can't help but think about Casandre's murder.  Only the police know exactly where it occurred because for months they had closed the woods during the investigation.  Afterwards, they intentionally covered up the crime scene.  Jerry's head was filled with all thoughts about Casandre and her murder.  He never heard anyone even suggest who the boys might have been.  "Wow!"  Jerry says to himself, as thinking about Casandre has made time pass quickly.  He was nearly out of the woods safe and sound without a glimpse of Casandre!  "ha ha!"

At the party, there is talk of Casandre, and only more talk of the urban legend which intensified when it was discovered that Jerry had just walked through the woods. Rody and the others joke about Jerry's "treaking" in the haunted woods.

To liven things up, somebody suggests playing a Casandre prank, which has become sort of a Halloween tradition among the kids. One girl volunteers to play Casandre and the kids take mock photos of her making eerie, crazy poses that actually look rather silly until they edit the photos in an app making them appear much more scary.  The kids use the photos in text messages to show how much fun they're having and to entice others to come to the party.

As the party is winding down, and the remaining guests stirring around like lost souls, Jerry has the realization that he has to go through the woods again to get back home.  Of course he could take an extra 30 to 45 minutes and walk around it.  Rody sees Jerry getting ready to leave, "Hey chicken shit, you taking the long way home?"   "F U", torts Jerry, "why don't you follow me and see!"

A WALK THROUGH THE WOODS

Rody takes Jerry up on his offer following him enough to verify that Jerry is actually going to walk home through the woods.  Jerry is doing it, but he now doesn't like it.  It's just a little creepy again thinking about Casandre actually being murdered there.  But where was there actually?  Every little clearing appeared like an ideal spot for a murder.

Why is it that the woods look more menacing than before? Adding to the drama it that it's a full moon too.

There are weird, spooky sounds, and it feels as if somebody is watching or following him. Jerry's unable to shake the thought that Casandre might suddenly pop out of nowhere. He tries to overcome the thought of where she was murdered and focus straight ahead.  For a fleeting moment, Jerry thinks maybe a significant amount of alcohol would've made him braver.  The three beers he had at the party weren't going to do it.  Jerry just concentrates on getting home and thinking about the comfort of his bed.

However, now in the midst of the woods, it being just as far in either direction to get out of it, Jerry, feels trapped.  He also noticed the full moon is darkening with rain clouds and it has started to drizzle.  He breaks into a fast paced jog.

As the glow of lights begin appearing at the edge of the woods, his courage level skyrockets!  There was no Casandre at all!  How lame and boring. And all that being scared to death for nothing.

Jerry and Rody are always pulling pranks on each, so Jerry wants to call Rody and tell him he saw Casandre and was scared stiff that he needed his help! In reaching for his phone, Jerry realizes it's gone!  His first thoughts are that he left at Rody's.  No, he recalls putting his phone in his pocket as he needed to push some  brush away with both hands when he first entered the woods.  Oh no, it had to have fallen out in the woods!  Jerry has thoughts of leaving it there, but because it was raining knew he better find it fast or his phone could be ruined.  That brave cocky feeling faded quickly!

"Let's be rational," he thinks to himself.  "Wait a minute, who is let's?"  Then, comforting himself with rational thoughts that he didn't see her on the way back and that she's just an urban legend anyway.  Plus he has never really heard first hand of anyone coming in touch with Casandre.  So he braves the woods again, developing more swagger with each step.

While back tracking, his confidence is cracked when he hears an eerie female voice say, "Jerry, this is Casandre. Let's dream together". He nearly shits himself!  The voice keeps calling him, "Come to me Jerry".  "Wait a minute!  That voice sounds like a recording," he tells himself.  He walks tentatively towards the source of the sound and sees a light. What luck!  It's his phone!

What he didn't know was that at the party, Rody had the same girl who posed as mock Casandre, record this as a ringtone on Jerry's phone. Rody's plan was to call Jerry while he was walking through the woods, so Jerry would hear the recording and scare him.

Strangely, when Jerry picks up the phone to answer it, no one is there and there isn't even a cell signal to call that damn Rody back! Jerry pockets his phone and runs back towards the opening of the woods near his house.  Upon making it out, he is relieved he could breathe freely again. He wants to laugh out loud at all his silly thoughts and emotions, because for him, it was feeling somewhat like conquering death…. With an "air of confidence", nose to sky, he glances back into woods.  Nothing there outside.  But just inside the opening, a shape of something moving slowly appears from darkness.  It's a shadow lined by trees.  Trying to make the shape out, it forms a young girl – It's Casandre!?  Looking at Jerry straight in the eye! His first instinct is to run like hell, but he's suddenly firmly rooted. His gaze is fixed helplessly on Casandre, as if she's drawing his eyes to her empty soul. He wants to scream, but no sound can come out from his throat—only a slight, pathetic gasp for air.

He can feel himself breaking out in a cold sweat, and his breath appears as cold puffs in front of him. It was even a struggle to form and hold on to a single, simple thought. After what feels like an eternity, he finds himself able to move and break off from the spell of Casandre's cold, lifeless evil gaze.

BAD DREAMS

It didn't seem real at all.  It was that feeling like he had when his uncle Tom, who was like a father to him, passed away – you can't really believe it – surreal!

He immediately removes the "Casandre" ringtone masterminded by Rody.  Should he get help, call Rody?  Who would believe him anyway?  "Maybe it wasn't really anything", he tells himself, "it was dark and I didn't really get a clear picture".  Jerry talks himself into letting it go and prepares to go to bed.

Just as he was about to fall asleep, he hears the same eerie Casandre voice and sees his phone alight. Reaching over to the nightstand he picks up the phone, looks at it, and sees that it shows a phone call coming from "Casandre". What the heck??!

Jerry has had enough of Rody's pranks. This is not funny—not funny at all! They may be best friends since kindergarten, but surely there's a limit to playing pranks on each other. He intends telling Rody what he really thinks, also contemplating whether he should tell Rody about seeing Casandre. Jerry answers, "Yeah, that's real f'ing funny, Rody. You got me. But I need to tell you something very serious!". But strangely, all Jerry could hear is soft breathing coming from the other end. He simply chalks it up to another one of Rody's pranks. Jerry's  glad Rody didn't talk because now as he thinks about it, he didn't want to tell Rody about the Casandre thing.  "He'd just laugh and feel like he got one over me", Jerry thinks to himself.

Jerry ends the call and goes back to bed. All seems well at first, until another call comes in, only this time he is unaware that it is in his dream. He sees Casandre, just as he did at the edge of the woods. But unlike the creepy Casandre in the woods, he can see her much clearer.  She is such a pretty girl!  He doesn't feel afraid of her, but feels drawn to her.  And she's holding his phone out giving it to him.

Jerry feels like he has no choice but to go to Casandre. After all she is like an angel.  Maybe that was not Casandre?  This girl is beautiful and he wants to kiss her!  As he approaches her, his lips coming almost on top of hers, a glow comes form Casandre's eyes as he had seen in the woods.  She starts to grow facial hair and fangs turning into a ferociously werewolf – striking out at him. Jerry runs for his life, but gets lost in the woods. Every time he manages to barely escape her transformed evil clutches, Casandre comes back as another supernatural being—at one instant she was a witch making deadly potions for him to drink, a vampire who wanted to turn him into one as well, a zombie who wanted to eat off his face, and a ghost of a bloody, horrified young girl who looked as if she was hacked into pieces.  The worst scene was when he came upon her lying on the ground stripped naked and tied up with boys shirts.  Probably, just like when she was raped and killed!

Jerry does his best to fight back and elude Casandre at the same time, barely winning each encounter. Finally finding his way, as a last escape attempt, he flees the woods towards Rody's house.  Rushing into Rody's he tries waking him up for help, but Rody will barely make a sound.  Jerry makes a break for the door as he hears Rody's voice saying something like, "who are you?"  With no Casandre in sight, Jerry seizes the moment to make a break for and run back through the woods until he is safe at home…

Ring!  The house phone blasts out!  Ring!  Jerry's eyes start to open just as the second ring finishes.  That reminds him of his cell ringtone, and he lays back smiling – what a joker that Rody is!  What dreams it made him have!  He'll have to call Rody in a while so they can just laugh off everything that has happened including his crazy nightmare.   But before he can even stop smiling, his mother comes into his room, her eyes filled with tears. Shaking her head and gasping for breath, she tells Jerry, "there's very bad news. Rody's mother just called, Rody is dead!  He apparently died in his sleep…