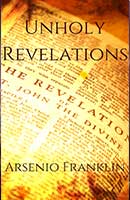 Unholy Revelations definitely lives up to its title, and the debut writer, Arsenio Franklin, does not spare any punches. He goes after a war that has been brewing since before man was created, and he ends it in a way that will most likely leave you astounded. So, for those who are not sensitive about religious issues, this might just be the book for you.
The premise of the book is pretty straightforward. Satan feels it is time to move out of the darkness. And the liberty he has to visit the holy city of God without influencing it only frustrates him more. Too much time has passed where he has played the underdog, and earth ultimately becomes the setting for an epic battle.
Satan uses whatever power he has to influence people. For example, he inhabits the bodies of children then makes them slaughter their parents, only to commit suicide afterward. Anything that can cause chaos, Satan indulges. Eventually, he gets his opportunity to invade the pearly gates with his army.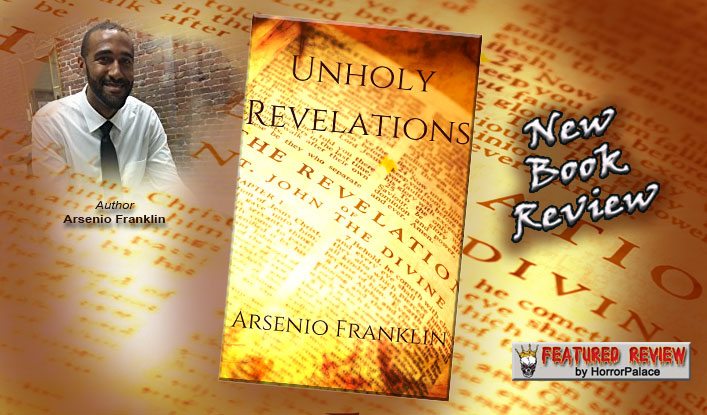 This is one of the more unusual books I have read, mainly because it is difficult to frame a specific perspective on what it is trying to say. And after you read the ending, you will know what I am talking about. Franklin is obviously a very passionate author, and for a debut, he definitely goes all out to leave readers with their mouths gaped open.
The premise of the story is original enough to draw attention. For some reason the battle between heaven and hell never gets old, and whenever there is a new way to look at it, there will be anxious readers wanting to know how it unfolds.
In terms of pacing, this is a fairly quick read and quite a lot happens. In other words, readers who are looking for that extra bit of detail might be left wanting. Personally, I like a book that does not mess around.
On a more critical note, Franklin's execution of the story does not always follow a solid rhythm. And by this, I am referring to the points where he moves between stories and characters without warning. While his passion is evident through his writing, there are some technical issues that might possibly spoil it for a neurotic reader.
Given that the main character of the story is Satan, it is more challenging to make a real connection. The human characters that are used throughout are colorful and entertaining, but I had a hard time finding one that really spoke to me.
As for Franklin's style, there are parts I really enjoyed, especially the final showdown. It is like he switches to a more poetic approach and it blends well with the overall dark setting, and I truly did not see the end coming. But I should also warn you the battle between God and Satan is very graphic. Sensitive readers who are easily offended should probably avoid this particular book.
My final verdict is that Unholy Revelations is a solid debut that carries a lot of shock value. But although it will likely not be seen on the best-seller list, I see potential in the author.

Reviewed by Damnetha Jules
Damnetha  is a staff writer, horror book and movie critic.