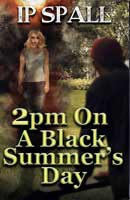 2 P.M on a Black Summer's Day is the debut horror book by IP Spall. The plot involves enemies working together to fight the greater evil. It is a mixture of popular horror genre topics, such as witchcraft and demons, but is not as dark as one would expect. Instead, there's always a silver lining somewhere in the background, keeping the hope alive.
Everything starts with Samuel, a history teacher who acquires a mysterious wooden box from a questionable character. After Samuel dies, the box goes to his son, Chris. Too curious for his own good, Chris opens the box to find a Ouija board. He invites his wife and friends to play with him, which is when the nightmare begins.
Unlike typical Ouija board complications, the problem isn't contained in the place where the game is played. Whatever comes out of the board is taking over the city and nobody knows how to stop it, except for May, someone who is part of the first line of witches. As the whole city gets placed under lock-down, May and her husband, Jack, have to work with one of their oldest enemies to overcome the nightmare.
As a first time reader of Spall's work, I found it incredibly easy to read and cleverly descriptive. And dare I say it's aimed at a younger adult audience? The whole way through I couldn't shake the feeling that there's a lesson to be learned, such as working past your personal opinions in order to reach the greater good.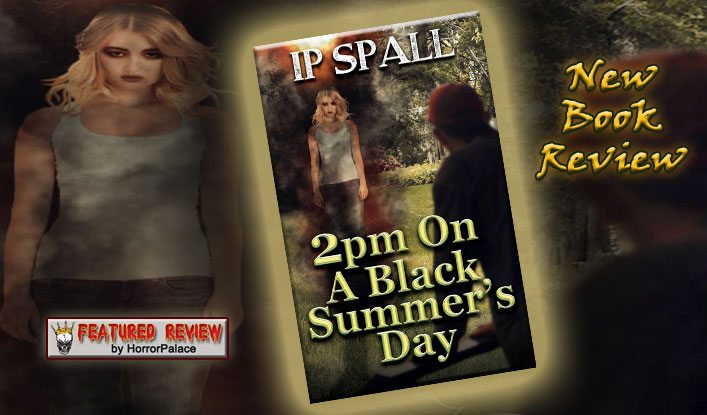 It's the style and execution Spall uses that got me thinking about the target audience, because it's very straightforward and crystal clear. But also, there's a hint of that "ideal world" fantasy where the neighbors can't wait to help out and people talk to each other with great respect. Or to be more specific, there's always mutual respect between the main characters.
On the horror side, this isn't your typical, gruesome story. Even though Spall does a great job at building tension and making it explode, you're not going to find the usual dark details. To put it in other words, it's not the type of book that's going to leave you terrified. Instead, it's a feel-good horror where somebody can actually learn something.
Last but not least, I found the plot very interesting. Unfortunately, the part I found most intriguing could be a spoiler, so I'll just say it's about the enemies that have to work together. It's something I haven't read about before, but it has a very familiar feel.
I would recommend this book to readers who are looking for the lighter side of horror. If you can't stand getting scared at night, but you are dying to get some good thrills, then this is definitely the book for you. For hardcore horror fans, you might like it as something completely different as to what you're used to, or you won't enjoy it.
From a completely personal point of view, I think it's a well-written debut with a specific audience in mind. There's a deeper message inside the horror and many readers will appreciate it. Praise has to go to what Spall creates and accomplishes.



Reviewed by Damnetha Jules
Damnetha  is a staff writer, horror book and movie critic.