Pick Out a Boris Karloff Horror Movie Classic to Watch Tonight!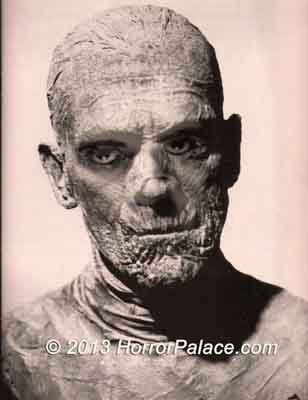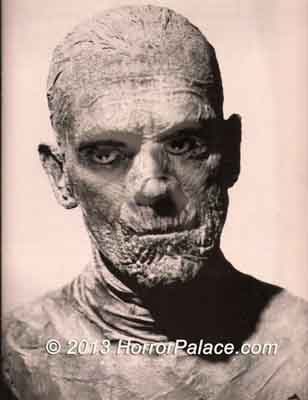 The roots of any new movement, music or movie genre are usually founded in a few people who were there at the beginning.  These groundbreaking souls often persevered thru tough challenges driven by a dedication to their art form.  One such man was William Henry Pratt, better know by his stage name Boris Karloff.  From acting on the stages across Canada to his first appearance in a Hollywood movie (The Masked Rider 1919) Karloff went on to star in over 200 movies making  a name for himself as one of the most influential horror movie icons.
Karloff is best known for his infamous role as Dr. Frankenstein's Monster and The Mummy.  Apart from the film Frankenstein which launched his career, he also starred in many other notable films such as Corridors of Blood, The Isle of the Dead and The Black Cat.
Boris Karloff left a legacy of  great fun, excitement, and ground breaking horror movie entertainment.  Here are Horror Palace's list and description of what we deem to be his best.

The Body Snatcher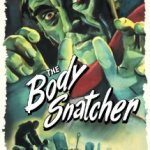 Karloff plays the role of a grave robbing cab man, John Gray, whose main role is to provide dead bodies to Dr. MacFarlane, a renowned surgeon and teacher of anatomy, in exchange for money. Gray blackmails MacFarlane with knowledge of his past indiscretions. When Gray realizes it has become increasingly difficult to obtain bodies from the cemetery he turns to murder in order to obtain bodies. The movie does have some chilling moments such as the murder of the street singer, the death of Joseph and a great ending.

The Mummy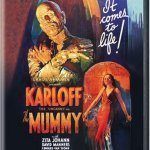 Karloff plays Imhotep, a living mummy who stalks a beautiful woman he believes to be a reincarnation of his lover. A team of British archaeologists uncovers the 3700 year old mummy and brings it to life after reading from the scroll of Thoth. Ten years later, the leader of the archeologist team, Sir Joseph, returns with his son unaware that the mummy was alive. The mummy uses his mystic powers to reincarnate his lost love. It is up to Sir Joseph's son to discover how to stop the mummy.

Frankenstein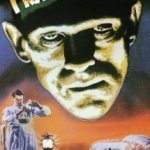 Karloff plays the role of a monster created by Dr. Henry Frankenstein. Dr. Frankenstein is a brilliant scientist who conducts experiments to try and re-animate lifeless bodies. He tries to create a man by collecting body parts from various sites such as gallows and graveyards. He successfully creates a monster that is clearly afraid of fire. He tries to humanely destroy it but it escapes and in its innocence, kills a little girl. The villagers then rise up and try to kill the creature.

The Black Cat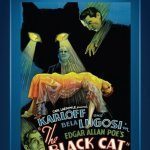 The movie generally depicts Satanism and hints of necrophilia that would make anyone sleep with a crucifix for days. Karloff plays the role of a Satanist, Hjalmar Poelzig, who keeps dead women on display in glass cases. His plans to offer Joan Alison, a newly wedded wife to Peter Alison, as a sacrifice in a satanic ritual are thwarted when his close friend, Dr. Vitus Werdegast, saves her.

Corridors of Blood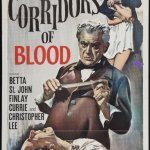 Karloff plays the role of British surgeon, Dr. Thomas Bolton who experiments with gases to make surgery as painless as possible. His reputation as a surgeon is stained when a patient wakes up in the middle of surgery while he is demonstrating before a panel how the gases worked. He becomes an addict to the gases and involves himself with criminals. His association with the criminal gang makes him an accessory to murder and he soon becomes a victim of blackmail.

Targets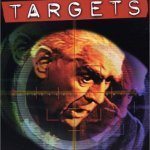 Karloff plays the role of an aging horror film icon that makes a promotional appearance in his last film before retiring. He confronts a murder suspect to submit to the crime of killing his young wife, his mother, a grocery delivery boy and several passengers and motorists.

The Man They Could Not Hang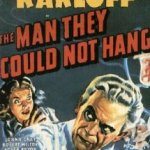 Karloff plays the role of Dr. Henryk Savaard, a doctor obsessed with bringing the dead back to life. He is arrested and sentenced to hang before he could complete his revolutionary experiment. He vows to take vengeance on the jury and the judge. He is brought back to life by his assistant and soon after, he starts killing his victims one by one.

The Black Room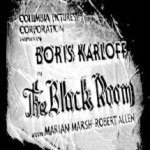 Karloff plays the role of Baron Gregor, a psychotic ruler who kills the wives of local peasants. He kills his twin brother and impersonates him in an attempt to maintain feudal power. He plans to wed Thea, the woman whom his twin brother was supposed to marry. At the wedding, his identity is revealed and he is pursued by an angry mob. He falls into a pit where he threw his brother after killing him and other villagers.

The Haunted Strangler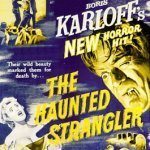 Karloff plays the role of James Rankin, a social reformer and novelist. Twenty years after Edwards Styles was executed after being found guilty of killing 5 women, Ranking reopens the case in an attempt to prove that Styles was innocent. When he exhumes Styles' body, the killings begin again. In his quest, he finds out the true identity of the killer.

The Walking Dead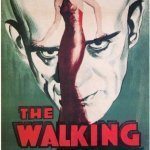 Karloff plays the role of John Elman, a man who was framed for murder. His trial delivers a guilty verdict and he is sent to the electric chair and executed. He is brought back to life by Dr. Evan Beaumont. He gains insight as to who might have framed him for the murder. He seeks out those who framed him and confronts them. Each of his victims dies a horrible death.

Isle of the Dead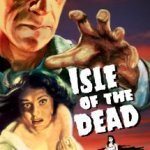 Karloff plays the role of General Pherides whose duty is to protect his stranded party on the dreary Greek island. A mysterious plague hits the island and everyone is quarantined. The islanders believe that it is not a plague but the spell of vampires. This is probably the creepiest movies that Karloff has ever starred in. It is a well made tale of psychological terror especially the famous "resurrection" scene.

Bride of Frankenstein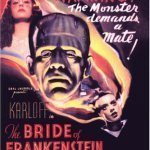 This is a continuation of the film "Frankenstein". The Monster is not dead. Henry Frankenstein is convinced by his former mentor to create a wife for his Monster. The monster learns that Henry and his mentor plan to create a mate for him. Unfortunately, for the Monster, the bride does not like him. Enraged, he kills Henry's mentor, the bride and destroys the lab.

Bedlam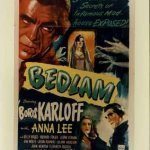 Karloff plays Master George Sims who conspires with Lord Mortimer to commit Nell to the asylum. Nell is mortified by the treatment of patients in the asylum and seeks to reform it through the help of John Wilkes, a politician. Sims and Mortimer seek to shut Nell up for good but their efforts are thwarted by the patients.

Black Sabbath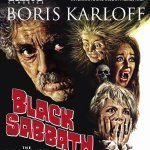 This is a trilogy of three horror stories; The Telephone, The Wurdalak, and The Drop of Water. Karloff stars in The Wurdalak as a vampire who feeds on the blood of his loved ones. He plays the role of Gorcha. His family thinks that he may have transformed into a vampire and they plan on killing him. They hesitate and at night, he bites them and transforms them into Wurdalaks.