(see below for updates on Vampires) 
Super quick speed, fangs, abnormal strength, the ability to turn into a bat and a master of hypnosis, these are the most common features of a vampire. With daylight as their worst enemy, they roam at night in search of warm bodies to feed on. These immortal beings that rise from the dead, who curse mortals with the same fate through one bite and who can only be killed with a wooden stake driven through their dead hearts, have been around for centuries. Oxygen, food and water mean nothing to them. Their thirst, hunger and torment can only be satisfied by the living and their mysterious source of life, namely blood.
The Origins of Vampires
For the modern world the first real image of a vampire was presented in 1922 with the screening of "Nosferatu". This of course was the first image for those who didn't read the Bram Stoker novel "Dracula". The novel is based on a Romanian prince by the name of Vlad Tepes who lived from 1431 to 1476. Rumors outside of Romania regarding Vlad were mostly fixated on how violent and evil he was. For Romanians he was in fact a hero. Nevertheless, Stoker focused his book around Vlad and turned him into the famous Count Dracula. As for "Nosferatu", it was a German expressionist movie that drew inspiration from the novel. Unfortunately the book rights prohibited certain aspects, causing the German movie maker to change Count Dracula to Count Orlok and Nosferatu replaced the word Vampire. Regardless of the time the movie was made in, it is as haunting as any movie can be. With mere "day" and "night" filters for the black and white film along with a partial score, the movie made quite a name for itself.
The true origins of vampire myths cannot be traced, but there is more than enough evidence to prove they were around since ancient times, more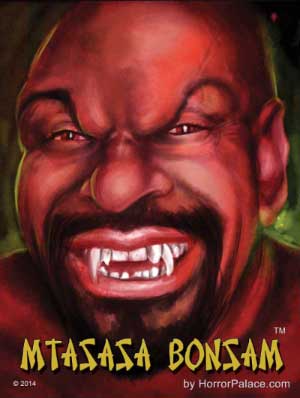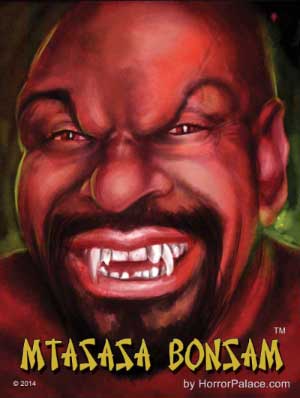 specifically ancient Egypt. However, the vampires from this section of history weren't even near human form. It is believed that vampires were conjured up or called from different worlds by the ancient Egyptians and instead of humans, they were demons. Back in the day before science and medicine could explain outbreaks and weather cycles that caused unexplainable deaths, especially when a large amount of people would die, vampires received the blame. Any plague that struck a town and took lives was thought to be the work of these evil creatures. This goes show to show strongly people believed in their existence. As with all strong beliefs it spread across the globe until every country had their own name and description of a vampire. For example, the Chinese refer to their vampires as jianshi and instead of sucking blood it sucks energy.
In order to prove that vampires rose from the graves, villagers would unearth them in search of abnormalities. Once again superstition got the better of them as they mistook the decomposing process of certain bodies as signs that the recently deceased were to blame for their misfortune. Many believe that the legend of being bitten by a vampire and causing a transformation comes from as far back as medieval times, although this theory is relatively new. As expected, many theories circled among communities about where vampires came from and how to spot them. Another popular theory was connected with people who were still alive. A medical condition regarding a lack of white blood cells and iron in blood gave rise to strange rumors. The people who suffered from this rare condition had to stay in a dark room and they received regular blood transfusions. This led to grave stories about how they are in fact vampires.
Vampires in Modern Times
Even though Bram Stoker is responsible for the most influential vampire novel, which was published in 1897, other novels and poems pre-date his work. In fact, poetry about vampires can be traced back to the 17th century. Now vampires are a dominant force in the horror genre. Their nature has adapted to what modern writers believe to be more in touch with our time. Some of the notable changes compared to original vampire folklore can be seen in how they look, interact and even how they become heroic. Looking at Nosferatu, the movie depicts the vampire as a relatively ugly person. The eyes are prominent symbols of evil along with his long fingers and nails. Now vampires have adapted style and good looks. Instead of being perceived as repulsive they become attractive and sexy. The process of drinking blood is elegant rather than disgusting and some stories even see them saving the day.
Over the past two centuries vampires have become a fundamental character for scary movies and stories. Thanks to all the darkly creative novels from people like Stoker, writers and directors have been able to expand the legend in many different ways. They are the perfect combination of humanity and evil, inspiring in fans the want to become one. From the dark depths from which vampires originated, feared and hated by those who unearthed graves in search of evidence, to a time where they are adored. Even when they are at their most sadistic and evil, horror fans cannot get enough of the legend spawning from Count Dracula. Vampires have become so popular that children shows even use cute characters to entertain their young audience.
The Future of Vampires
There are no signs that the vampire craze is going die down so-to-speak. The romanticism that has been incorporated with the dark image has sparked so many different perspectives it would be hard to imagine a world without them. Audiences all around the world now embrace the seemingly cursed immortals who walk around without a pulse or body heat. The fear of these demonic creatures that once left people sleepless is now a way of life and popular culture. Instead of being shunned they are now welcomed into homes like an old friend. More importantly, they form a basis for horror in general due to the legend of Vlad Tepes and the imagination of Bram Stoker. The mysteries of ancient Egypt and the possibility that their supernatural powers can in fact be real only add to the popularity.
More Vampires