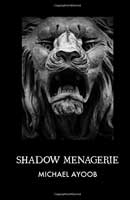 Shadow Menagerie is the second book by Michael Ayoob, following his highly praised detective thriller In Search of Mercy. But this time around Ayoob explores something much darker than just a missing person. The world stops turning inside a small town as history begins to haunt certain residents and the secrets they've been keeping. With clear direction and blood on his mind, Ayoob establishes a scenario where nobody walks away from the consequences of their actions.
Burdock Downs has always been a town with a dark history thanks to the corruption from those in power. But the ordeal begins with 17 year old Maura and her horrific experience after slipping out of her grandmother's house shortly after her mother's death. From there the wheel is set to turn in ways nobody can anticipate.
Twenty five years later the story continues with a little girl called Regina and her dad, Shelton. After being abandoned, Shelton took her in as his own daughter. Unfortunately she has to cope with fierce visions. While Regina tries to make sense of her curse a new developer called Lonnie Waters makes his way into town, giving the impression that he wants to bring Downs back to its former glory. Little do the corrupt mayor, police chief and pastor know that his intentions are far from good. The stories tie in as Regina uses Waters to rid herself of her visions.
My impression of the book is that Ayoob is very creative, given his sources of inspiration. Without giving away the points of climax, Ayoob used elements that are very popular within the horror genre, for example, Regina and her visions. Another popular approach has to be the seemingly innocent characters and their thirst for blood. It's obvious that he wasn't trying to be "out of the box" original. Instead, he re-invented familiar aspects and combined them in a very smart way.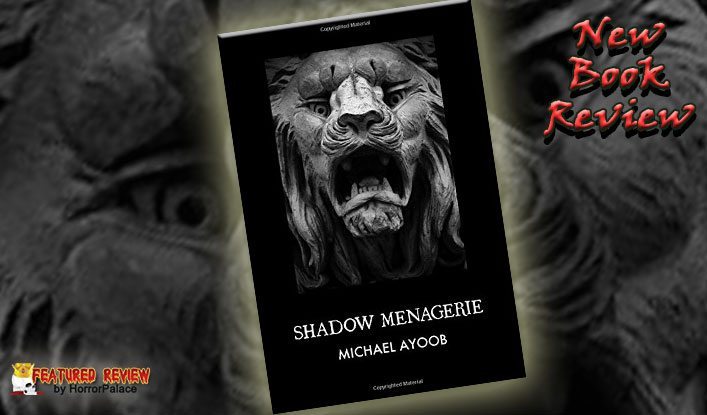 Ayoob should also be credited for the different dimensions he brought to the overall plot. While it took me some time to figure out where Waters came from and what drove him to do what he did, I was surprised that I didn't realize it sooner. The author definitely has a great skill for keeping your attention where he wants it to be. Even though it might not be morally right, I found myself liking Waters and his way of handling things.
From the mindset of a teenage girl to the doubts of a small town football hero who came back to continue his father's legacy, Ayoob creates very believable and unique characters. They are authentic in their ways and he manages to keep them convincing right through till the end. There is a very surprising twist after all is said and done, which is also where the author's creativity really stands out.
Don't expect too much detail in terms of horrific deaths and brutal slayings, but that doesn't mean you won't be unnerved several times. Ayoob has a great style of writing and his imagination supports it, so get ready for a quality tale of horror. The majority fans of this genre will definitely be glad they read it.

Reviewed by Damnetha Jules
Damnetha  is a staff writer, horror book and movie critic.
Also by Michael Ayoob: