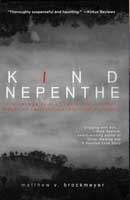 To anyone who has ever contemplated living off the grid or for those who have already made the move, you will find Kind Nepenthe by Matthew V. Brockmeyer to be of incredible interest.  Here, living off the grid can be a lot more challenging than what can be seen in a YouTube.com video.  Kind Nepenthe takes you out of the safety of neighborhood living and will have you thinking about what is around every corner, at least for the next couple of days after reading the last page. Through his clear writing style, Brockmeyer ensures that you will experience an array of emotions while taking you on a horrific off the grid journey.
Rebecca is the young mother of five-year-old Megan, and all she wants is to buy some land from which she and her daughter can live from. Unfortunately, the only way this dream can materialize in the near future is if Rebecca helps her new boyfriend with a big weed harvest for Coyote, a tired and cynical pot grower. And while getting used to their seeming paradise with its notorious reputation for hauntings, Rebecca notices a significant change in the only person who means anything in her life, Megan.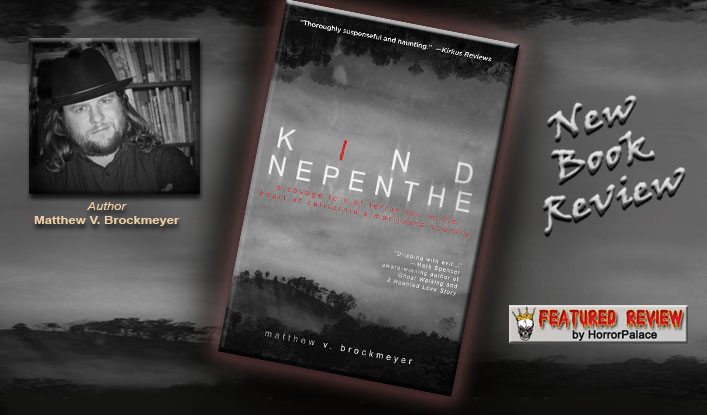 At the other end of the spectrum is Diesel Dan, a grandfather trying to make amends for the parent he never was. He has seen the inside of a prison and the dangers that come with meth addictions, and he is hoping he can steer his son away from the same path. But just like Rebecca and Megan, he will face something that will make all his mistakes seem like a walk in the park.
This is the first time I have read a book by Brockmeyer, and there are two distinct things I noticed almost immediately. One is that he shows a very good understanding for living off the land so-to-speak. His characters speak with experience inside their surroundings, and the narration holds an experienced perspective, which really helps draw the reader in making the plot believable.
The second thing I notice is Brockmeyer's crisp writing style. From start to finish, it feels like the flow is effortless and very natural. He conveys and describes the setting and the characters fluently while making the plot move along at a near-perfect pace.
As much as Kind Nepenthe is thrilling and truly horrific at times, it really does spark an array of different emotions. This is because Brockmeyer digs deeper into the superficial desires people create, which ultimately replace a healthy and fulfilling destiny.
Overall, I like everything about the book. The character and plot development is spot on, there is a good amount of emotional investment involved, and it will make you bite your lower lip until it bleeds through pure anticipation. It is not a predictable story, which is something all horror readers are going to appreciate, and Brockmeyer's approach to writing makes you want to keep reading.
I recommend Kind Nepenthe to just about anyone who enjoys some measure of horror, and I look forward to the next opportunity to read a horror novel by the talented Matthew V. Brockmeyer.
Reviewed by Damnetha Jules
Damnetha  is a staff writer, horror book and movie critic.