The Thorn Saga is a deep dark, five book series by Joshua Ingle, and what a dark saga it is.  Even though it touches on so many familiarities, it still seems different and very original in so many ways. However, I suggest NOT tying any expectations to the book, unless they speak to the talents of Mr. Ingle. And I say this because the book does have a peculiar way of evolving.
Thorn is one of the several demons (fallen angels) roaming the earth, unable to enjoy the same pleasures humans do. Their purpose is to "guide" souls to the wrong side of the tracks by whispering directly to their thoughts and influencing their decisions. Murder, suicide and all that is evil has to be the end-message of the day.
The story plays out in Atlanta, where Thorn is higher up the food chain. He is the guy in charge of keeping the evil brewing until he finds himself powerless, alone and vulnerable. An old enemy has made his return, which means Thorn will have to fight his way back to power. The only problem is the changes Thorn is going through, making it difficult to decide between following his revenge or growing a conscience.
I have to say I love the concept of the book. Putting demons in a different perspective and making them connect with living people through a "mafia" type situation really works for me. But instead of an Italian crime lord, it is an ex-angel with a score to settle. So, in terms of being original, I am definitely giving Ingle two thumbs up.
I found Ingle's style of writing and execution quite intriguing, and I want to say it leans more towards the type of author who gathers a devoted cult following, as supposed to going with a more relaxed and commercial tone. It is rather intense and it fits perfectly with the premise of the story, which is another solid point I give Ingle.  If I have to sum up his style in one word, it would be "dramatic", which can be good or bad depending on your personal taste.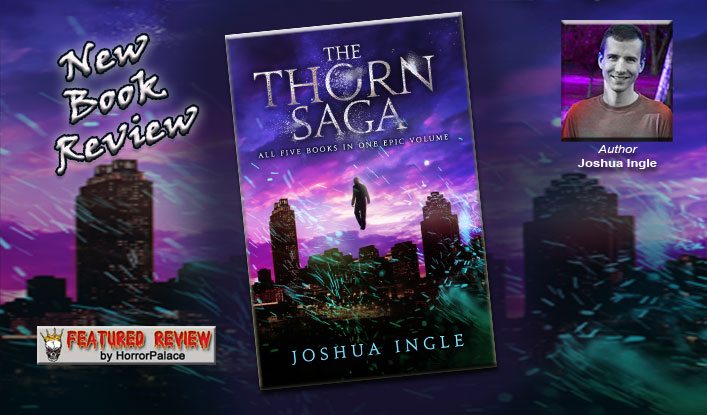 Going over to character development, there is more than enough to go around, which is also why I asked in the beginning not to tie certain expectations to the theme or title of the book. As much as the plot draws the reader and as original as it is, I felt it was more of a character driven story.  It is the internal struggle Ingle focuses on with extra attention, ultimately creating a very dark, intense, slow and bittersweet story.
In terms of length and pacing, the are many tiny details to consume page after page, and it can feel like it often creeps slowly along. Once again, this can be good or bad depending on what you like. I recommend this book to avid readers who love experiencing every minute detail. However, once the book gets going, it is hard to put down, noting that Ingle goes to great lengths to make his Atlanta believable.
On the other side of the coin, Ingle is very daring in the way he approaches religion. While I personally thought there was a very interesting showdown, which I will not discuss for fear of giving away spoilers, I do not think all readers are going to appreciate it as much.
At the same time, readers should be warned that the language, violence, and sexual content are intense and very crude.  If you are sensitive to these elements, it is probably not the book for you. However, I did not expect anything less from Ingle, given the dark nature of the overall story. Ingle did not limit himself to our reality, while his story was taking place somewhere completely different. In other words, he did not try to change the natural order of things, because it will take away from the authenticity he has created.
Ingle focused on a specific crowd, and he definitely followed a story he has a lot of passion for, which is something I respect him for. He stayed consistent and delivered a very intriguing omnibus, even if it does maintain a dark intensity for the most part. It is definitely an omnibus I will be personally recommending to some particular people I know.
Reviewed by Damnetha Jules
Damnetha  is a staff writer, horror book and movie critic.
Also by Joshua Ingle: