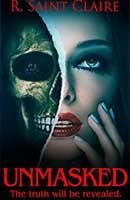 Unmasked is a short horror/thriller novel by R. Saint Claire, an author with some good skills to share. It's a combination of melodrama and colorful characters that will keep you reading till the end. Although I wouldn't categorize it under the "heavy gore" section, it's got enough chilling moments to maintain the excitement.
Karla is a famous pop star with more than just a few skeletons in the closet. At the age of 50, she still looks like a young woman in her prime, and there seems no end to all her riches. While everyone believes her good looks come from a special plastic surgeon, her siblings are going to discover the truth after all these years.
The star organizes a special "retreat" for all her estranged brothers and sisters at an old camping ground where their parents died. However, they only find out that they'll be staying there after Karla makes her first stunning appearance on their first night. She offers her brothers and sisters a million dollars each if they can handle the intense therapy she has in store for them. Little do they know what is really waiting.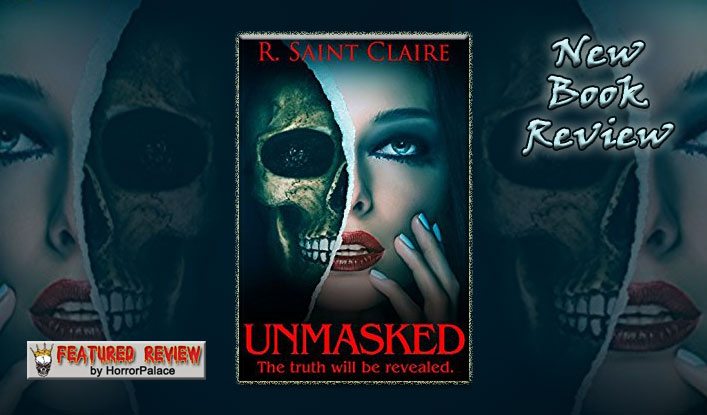 I'm going to start this review with the entertainment value of the book because it's the element that stood out the most for me. It's well thought out, it's smoothly executed, and it doesn't drag on to a point where you feel it's maybe a little too long. The story really is a neat little package filled with all the entertainment value a horror/thriller book lover can hope for.
What I particularly liked was the way Saint Claire handled the group settings so-to-speak. Not once did I feel confused between all the character dialogue. She easily moves from one character to the next, maintaining the integrity and authenticity of their characteristics. From this perspective alone I loved this book.
Given the length of the book, you should expect a fairly quick pace. A lot happens in one page and Saint Claire is heavily focused on keeping a good momentum, which is fitting for the type of plot she chose. It's familiar in all the right ways, especially if you're thinking about the Hollywood approach, but it brings its own unique attributes to the table. These attributes you'll discover while reading because I don't want to spoil anything.
As an author, Saint Claire shows a lot of promise and talent. She knows what she's doing and how to captivate her audience. It might not be the most original plot in the world, but she makes it interesting in her own way. Or for the lack of a better description, she makes it worth the while to go through some of the clichés again.
If there's a line between commercial and cult horror, I'd say Unmasked falls into the former. As mentioned earlier, Saint Claire is heavily invested in her characters, and she does it at the cost of going full-on gore.  There's a big audience for this specific horror novel and I don't think Saint Claire will have any problems collecting fans.

Reviewed by Damnetha Jules
Damnetha  is a staff writer, horror book and movie critic.