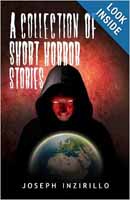 "A Collection of Short Horror Stories" is a book that was written by Joseph Inzirillo which contains a few short, sweet, exciting scary stories.  Broken up into perfectly condensed and concise chapters or parts, each story in the book provides a quick read while fulfilling its audience's need for a horrific plot.  Furthermore, having the short stories themselves split up into shorter pieces makes them easy to read on the run or on tight timelines.  While each tale is not lengthy, they provide depth in terms of the level of character and plot development achieved.
This book is basically a series of small horror stories combined into one text, separated by shortened chapters to make for quick and easy reads.  Each story itself is well done.  To give you just a taste, the leading tale in the book features a man who is practically brainwashed to kill.  In the past he murdered his wife, parents and 52 civilians and now he is being persuaded into furthering his kill count in the name of protecting his lady.  Sick and twisted, the story does a perfect job of giving readers a quick opportunity to get into the head of a person with an unimaginable mindset that was brought on through persuasion and manipulation.
"A Collection of Short Horror Stories" gives readers exactly what it promises – a few short horror tales that will provide quick and easy entertainment.  The book is perfect for reading when only small amounts of time are available such as on public transportation, before bed or on a break at work.  It is easy to get through a chapter and even a story without having to rush or feel like you will have trouble reading from where you left off.   I personally loved this because lengthy novels with seemingly endless chapters are hard for me to read when time is limited, and I do not like putting down books in the middle of an important part of the plot.
Also, each story provides impressive depth into the story line and characters.  While the amount of words used to compose each tale is limited, the various chapters and plots are very well developed in that by the end of the stories, the reader can feel they have a good grasp on the characters.  Inzirillo does a great job of ensuring that readers have enough background information and context to really understand in a short period of time what it is that each character feels, sees and goes through, making for a much richer story.  This is particularly remarkable because, for many authors, it takes many more pages of developments to convey the same information and level of detail.  The amount that is expressed in such a short amount of words demonstrates the author's ability to write succinctly and with laser focus.
Ultimately, I would recommend this book for any reader that enjoys a quick read and the genre of horror books.  The stories within "A Collection of Short Horror Stories," by Joseph Inzirillo, are long enough to be satisfying and short enough that they can easily act as a quick fix when looking to get in a daily amount of exciting and intense reading.  The book has quick, condensed pieces that are easy and fast to read.  However, the quality of the writing has not been compromised as a result of the length and each story in itself is rich and very well put together.  It is an excellent book for those who have limited time, find themselves impatient with lengthy books or those with lengthy chapters and for readers who love the thrill of a good horror story.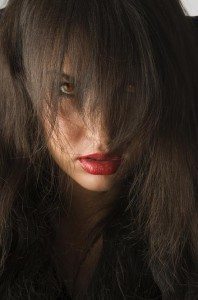 Reviewed by Damnetha Jules
Damnetha  is a staff writer, horror movie and horror book critic.