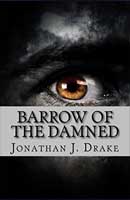 Barrow of the Damned is a young adult novel by Jonathan J. Drake, and it introduces a plot you will not typically read about. Live Action Role Playing (LARP) is the engine that drives the book into a dark place underneath the ground, where life is anything but a game. It is the first time I have read anything written by Mr. Drake, but off the bat, I can say he expresses a very relaxed tone and style while setting up a very entertaining story.
A group of friends, consisting of Dale, Jane, Katie, and Gavin, are LARP enthusiasts and players. And their passion for the game is going to take them on an adventure underneath the earth, putting them in a real-life fantasy situation. They are joined by other passionate players, and Mr. Stephens, the guy behind the setup.
What this team of young players does not anticipate is coming into contact with creatures lurking inside the Barrows, where their fantasy adventure is about to turn into a complete nightmare. Lives are lost, a lot of blood is shed, and some very disturbing twists find their way to the surface.
I have to say, I was torn after reading the ending of the book. And frankly, this is one of the more difficult books I have had to review because it appeals to a very specific audience. I say this because the first part of the book relies heavily on gaming lingo. Even a lot of the humor will be lost on people who do not know anything about gaming. This is by no means a bad thing, but it does create a type of shortlist of people who will really appreciate the book for what it is.  However, on the flip side, this audience will likely greatly appreciate a book "for them!"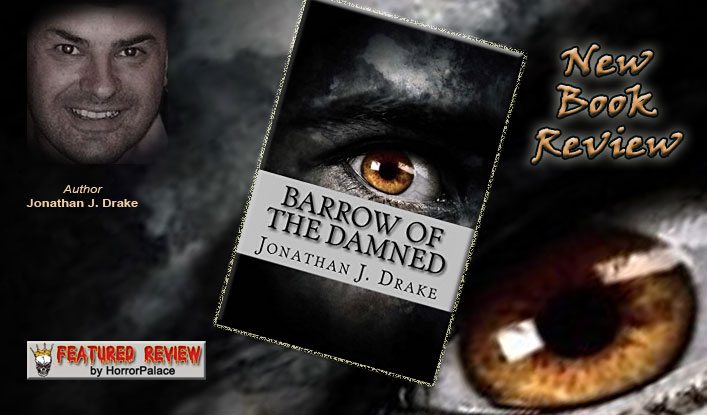 On pacing and overall delivery, Drake has no problem keeping a consistent flow of the story. And if it was not for the gaming lingo, it would have been a very easy read. Drake's capability to describe action and horror scenes, especially those riddled with blood and guts, is spot-on. However, there were one or two moments when I felt the characters lost a little authenticity, but these moments were short-lived and definitely minor.
As much as the theme of the book is targeted at young adults with a passion for role-play gaming, it is also very original in my opinion. Of course, you will see all the typical horror beats that make it a thrill-ride at the end of the day, but you will also notice a very light atmosphere. Strangely enough, for a book that may be presupposed to be drenched in horrific darkness, there's always some humor hiding in the distance.
While I do not view Barrow of the Damned as a mainstream horror best-seller, I do think there is an appreciative audience for it. Drake obviously has a natural talent for conjuring up a great story, and he knows how to portray it to his readers. In fact, I can tell that this book is more about expressing a passion rather than shooting for a special literary prize.
For hardcore horror fans, this book is going to fall a little short. But for readers looking for a lighthearted horror story with a silver lining, you will enjoy Barrow of The Damned.
Reviewed by Damnetha Jules
Damnetha  is a staff writer, horror book and movie critic.
Also by Jonathan J. Drake: