Great News for Your Halloween Spirit!
You will be able to be in the Halloween spirit all week long with RadioHalloween.com!  This is by far the best Halloween radio station available for many reasons.  Besides playing the best in Halloween music, RadioHalloween.com also plays scary stories, Halloween poems and old time horror radio shows, with eight different radio shows!  (see below)  And you can even choose on demand programming right on site.  These include additional Halloween songs, poems, radio shows, and videos!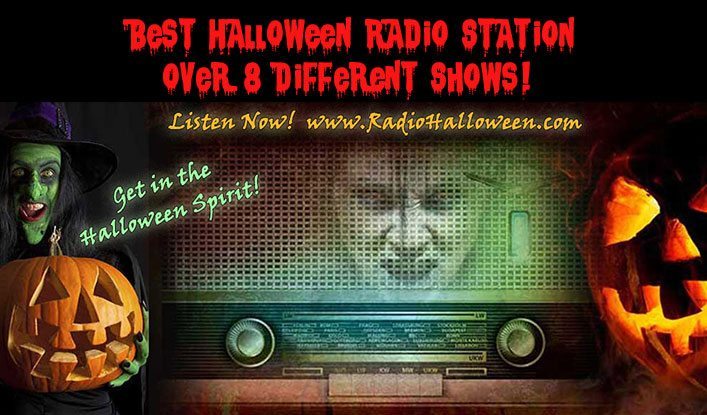 You Can Be on RadioHalloween.com
RadioHalloween.com has a call in phone number that you can get on the air by calling in and giving a Halloween greeting, telling a scary story or making a Halloween dedication to someone special to be played on the air!  Their number is: PHONE CALL IN LINE: 615-241-6787
Here is a list of all the RadioHalloween.com programs and times.  Have a great Halloween week!
Program Schedule:
Top Halloween Songs playing the top Halloween songs (5:00 AM)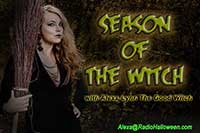 Season of The Witch with Alexa Lynn (7:00 AM & 1:00 PM)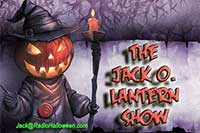 The Jack O. Lantern Show (8:00 AM & 3:00 PM)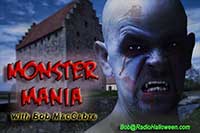 Monster Mania with Bob MacCabre (9:00 AM & 4:00 PM)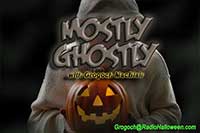 Mostly Ghostly with Grogoch MacBlair (10:00 AM & 5:00 PM)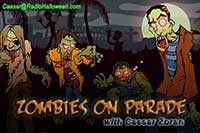 Zombies on Parade with Caesar Zoran (Noon)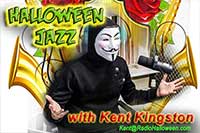 Halloween Jazz  with Kent Kingston (8:00 PM)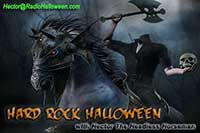 Hard Rock Halloween with Hector the Headless Horseman (9:00 PM & 1:00 AM)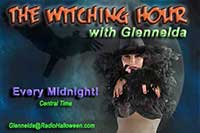 The Witching Hour with Glennelda (Midnight)   
*all times are US Central Standard Time