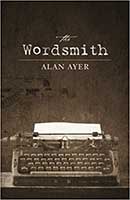 If you have been dying to read something original and dark, put "The Wordsmith" on your list. It is the debut novel from Alan Ayer, and I am reeally excited he has another book up his sleeve. With a basic and straightforward style, Ayer pulls you into the dark world of fame and fortune. More specifically, he exploits the price some people are willing to pay in order to get there.
Walt Erickson has never written an original book in his life, and yet, he is regarded as a world-class author. And the reason why he does not need to write a single word is because he has a special tool – an old typewriter. Thanks to this seemingly "new" antique typewriter, Walt is able to publish stories that captivate every single reader who picks it up.
But there is a catch, and the typewriter does not produce best-selling stories for free. Walt knows this, which is why he makes sure the typewriter gets what it needs. Unfortunately, it does not save him from his nightmares, and he does not realize that fame and fortune usually have grave consequences.
Sometimes it is nice to read a rather predictable horror novel, but then you get something like "The Wordsmith". Right off the bat, the premise of the story had me hooked, and surprisingly enough, I liked the self-centered and egotistical main character. In fact, Ayer's choice to make Walt completely unsympathetic was surprising, and it was a smart move in my opinion.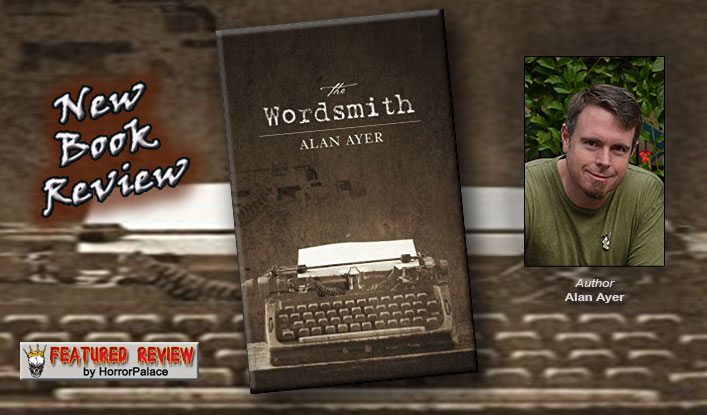 Apart from a very original plot and a dark main character, you can expect a very clean writing style and choice of words. The prose is meant to tell a very disturbing story, and the cold third-person point of view really helps to sell it. Of course, the characters that join Walt are just as interesting and fit perfectly.  For example, Marie, Walt's girlfriend who does not ask too many questions about his writing, and Ian, the retired Black Ops operative who helps Walt feed the typewriter.
As supposed to create a lot of melodrama, Ayer takes an indifferent approach. Not only does this complement his choice of words and style, but it also gives the story a slightly darker touch and puts it in a league of its own.
In terms of the tempo the story follows, it moves fairly quickly. Nothing gets hidden from the reader for too long and losing yourself in the plot takes all of five seconds. Unlike most horror novels, you will find a constant build-up towards the end with fairly minimal climaxes in-between. And when you finally do reach the end, you are not going to see it coming.
There are one or two instances where I felt the flow could have been better. But for a debut horror novel, Ayer had my full attention from start to finish. I can honestly say that if I did not finish this story, it would have haunted me. So, my final verdict can only be two thumbs up for "The Wordsmith".
Reviewed by Damnetha Jules
Damnetha  is a staff writer, horror book and movie critic.
Alan Ayer was born in Sun Valley, California and moved to Concord, California when he was six. At the age of nineteen he joined the Marines and served for five years as an Avionics technician working at HMX-1 in Quantico, Virginia. After the Marines Ayer moved back to California and started working in the IT field.
Ayer always wanted to write books. he even published his first book, The Wordsmith, this year and should have my next book out by the end of the year.