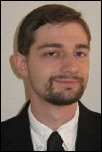 Author's Summary: WELCOME TO BLACKSTONE – Designed by a madman, built with inmate labor and home to the nation's worst criminals, Blackstone Penitentiary was considered the Alcatraz of the Midwest.  Over a one-hundred-year history, it amassed the more odious distinction of being the most haunted location in America. PAROLE WILL BE GRANTED – No longer in operation and left abandoned, it awaits renovation for inclusion to the National Register of Historic Places.  Spearheading the ambitious restoration project is Anthony Creighton, a caretaker seeking to unlock the reformatory's long-buried secrets.  He enlists four strangers to help in that mission, individuals who possess extraordinary psychic abilities.  Along with a skeptical scientist, the group embarks on the first full-scale paranormal investigation of the notorious prison.  Their goal:  to confirm the existence of life after death. TO ANYONE WHO SURVIVES THE NIGHT – Six guests.  Ten thousand ghosts.  And all of them fighting to escape.
Review: I'll tell you I was in the mood for a good supernatural book when I started reading Blackstone. Lost souls are trapped in an abandoned penitentiary because the warden tortured the prisoners by conducting experiments with the aid of a perverse doctor. These diabolical men injected the prisoners with a concoction of so called medicine or drugs which turns the unsuspecting inmates sicker and sicker into psychosis and craziness until they die.
Jump to some of the lead characters in the book; Anthony Creighton is the president of the Grant County Historical (a Museum of sorts) in Marion, Indiana. He recruits 5 people to help him investigate paranormal activities in this barbaric and desolate penitentiary. Each one of the 5 people has psychic abilities which grab your attention reading onwards. There are killings; there are thousands of ghosts with no escape from this eerie building.
Blackstone has tons of positives and I am going to be on the vague style because this is one must have book in your collection. The story keeps you guessing and involved which leads to you continue reading without putting the book down. Blackstone is a longer horror novel too, which I am proud to say I was excited with. If a book doesn't keep you entertained it can become a struggle to get through if you're not lost into the story.
On closing albeit quick review not to spoil a single drop of the storyline and action, it reminded me of another horror novel by one of the most recognizable authors out there, Stephen King. If you ever seen the TV miniseries Rose Red and enjoyed that, Blackstone is right up your alley. This novel is available as a full printed out Paperback book at Amazon on their publishing platform for $15.00. You can also get the E-Book or Kindle Edition at a low price of $3.99. Blackstone gets the highest marks possible. It is a 10 and should be purchased in one form or another, it is a gripping, vivid and scary story that horror readers will love. My ratings, suggestions and links are below.
[amzn_product_inline asin='B0088QK7XS']
Reviewer:

Dark Goddess


Date:

09/26/2012


Rating:

10/10


Suggestion: Paperback:

Buy


Suggestion: E-Book:

Buy