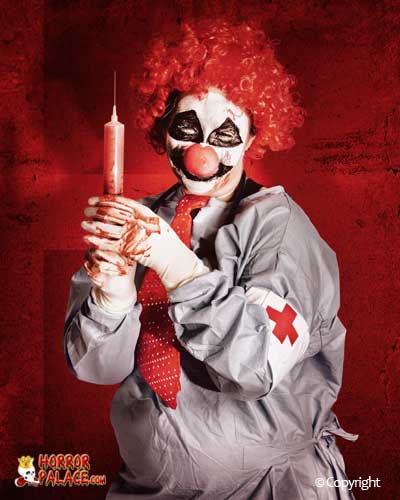 The medical element of the show had always scored some good laughs. A clown posing as a doctor? Hilarious!
But the audience became concerned when the 'procedures' resulted in a performer lying motionless on the stage floor and the show ended abruptly.
Some figured it was just an odd sense of humor, others suspected something wasn't right.
This repeated itself nightly, until there were simply no other performers left. The clown walked on to the stage with his equipment, but who was left to kill? He looked out at the audience. They tried to run but the doors were locked…