Scariest horror movies, book reviews, scary pictures, trailers, scary stories
Horror News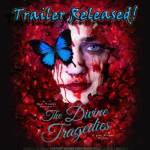 "A Serial Killer Fever Dream" Los Angeles, California – Producers Jon and James Kondelik are pleased to debut the trailer for the horror feature The Divine Tragedies. The trailer shows the brothers: Charles and Thomas LoBianco, on a terrible killing spree. Beautifully shot in bright colours, the trailer shows more of the film's characters and […]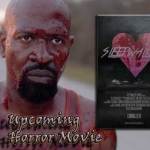 Sleepwalkers – A film by Ryan Lightbourn Miami, Florida – First time feature film director Ryan Lightbourn is showing more of his vicious creature feature Sleepwalkers. The second trailer for the film has been shot in the Floridian bayous and swamps. These settings helped create the trailer's dark tone. Having cut his teeth with music […]
Horror Movies Upcoming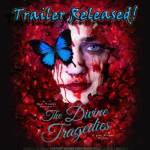 "A Serial Killer Fever Dream" Los Angeles, California – Producers Jon and James Kondelik are pleased to debut the trailer for the horror feature The Divine Tragedies. The trailer shows the brothers: Charles and Thomas LoBianco, on a terrible killing spree. Beautifully shot in bright colours, the trailer shows more of the film's characters and […]
Scary Stories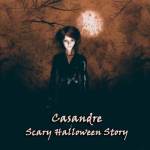 LEGEND HAS HER She died tragically in the woods at the edge of town just off of Pine Street on a cold Halloween night. She was found brutally murdered in almost a ritualistic fashion.  Two boys apparently followed her into the woods taking advantage of her.  Their shirts were found tied around Casandre as restraining […]
Scary Pictures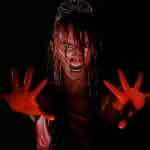 The Blood Princess embodies the balance within a fairytale. Her presence keeps all that is holy at bay, because nobody dares intrude on her kingdom. Those who have witnessed her wrath never return to tell the story, because their blood is now part of her clothing. She wears the liquid of her victims as sensually […]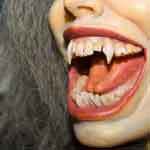 This is what evil looks like in its purest form. The gaping mouth reveals a set of teeth and fangs that have been the cause of horror for centuries. The tongue splits at the tip like that of snake, ready to give the yellow claws the support they need to perform their unholy duty. There […]
Dark Art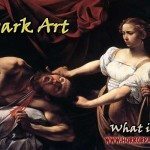 Most great works of art that first come to mind resemble beauty and passion.  However, there is a genre of art which isn't exactly "pretty", and in essence are dark in subject matter and imagery.  Also know as Horror Art/Paintings these scary images can be considered the exact opposite of romance. The artist aims to […]
Dark Poetry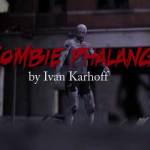 Zombie Phalange by Ivan Karhoff Hello my victim Bokor is looking for your soul To be captured like mine He'll bottle it up As zombie astral For others to drink like wine You'll lose control Of flesh and spirit Just a corpse for servitude They'll have luck, Healing and business success, But you'll see no […]
Latest Horror Movie Reviews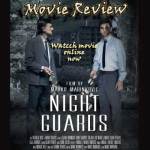 Night Guards or Noćni Cuvari  is the official title as it is a Croatian language film with subtitles. The story line centers around two night guards, belonging to different generations and yet related events.  The younger man has his own desires, yet ultimately understands the wisdom of the elder. For a short film, characters and […]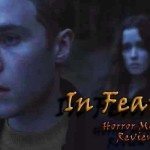 In Fear is a very small budget film and is the first feature length film from directer Jeremy Lovering. After receiving praise at the Sundance Film Festival, In Fear has been getting approval from film critics for its success at creating a suspenseful thriller on such a small budget. This is a film that gets […]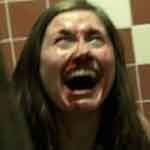 Cults are a problem that continue to plague society. We as outsiders particularly find them fascinating in regard to their practices and way of life. Films about cults typically do well, from The Village to Eyes Wide Shut to The Master. Children of Sorrow tells the story of Ellen (Hannah Levien) who attempts to locate […]
Latest Horror Book Reviews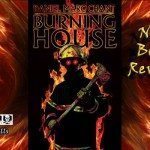 The fire is unlike anything anyone has ever seen. With one poor soul still trapped inside, a group of firefighters suit up and head into the flames on a rescue mission. But an ancient evil has awoken. As the walls burn around them, the crew soon find themselves trapped and prey to a shape-shifting force with a taste for slaughter.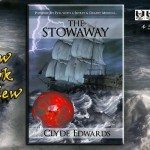 Kit Cabot, a young man with dreams of sailing the open seas, stows away on his beloved uncle's vessel, only to find that his uncle has recently gained his own stowaway… a hidden entity. As they sail the Atlantic from Boston toward the West Indies, Kit realizes he is trapped in a nightmare with his childhood.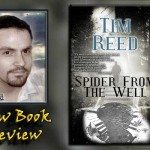 An inventive novella that combines Lovecraftian horror with classic science fiction themes. Using imaginative story telling, the book explores the deterioration of a man's sanity as he struggles to understand the world that seems to be changing without explanation.