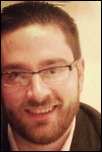 Author's Summary: A hotel explodes in Mexico City, and all available evidence points to an American citizen, Alex Valdez, as the terrorist. The FBI is desperate to find the truth before the Mexican government can. Dead Religion follows the trail of FBI agent James Allison, who leaves his family and journeys to Mexico in order to find what secrets lay behind the destroyed hotel and all the lives lost with it. To do that though, Alex Valdez's life must be laid bare—the blood rite his parents left him and the 'God' they felt had been unleashed on the world. Agent Allison races to find the truth in Mexico City, to uncover Valdez's life, before he finds himself face to face with the same terror.
Review: Dead Religion confronts your fears, it makes you contemplate faith, and proposes many questions; how strong willed do you think you are when one of your most trusting Gods you believe in is coming after you? Well that is the exact thing that Alex Valdez must face in this novel, all in the style of the iconic Stephen King.
There are many characters you cross paths with in Dead Religion. Including the person you follow the most Alex, his wife Brittany, a psychiatrist named Daniel, and James, a FBI Agent who is assigned to investigate and solve a bombing to a hotel in Mexico which causes destruction, mayhem and death to several of Alex's closet comrades. There are many more people you encounter in Dead Religion, and will learn about them during your reading.
A touch more on the story; during James' crime solving he finds out if there are terrorists involved or could it be plain insanity? A focal point is on this "plague" that surfaces which when people come in contact with the disease ridden, they get infected and start experiencing hallucinations, nightmares or reality, you must decide. Another device used in Dead Religion is a God who goes by Maux. You have sacrifices, death and strange occurrences that play out and develop into the fight for survival in this bizarre world in which Alex lives in.
The ending was a shock, it never occurred to me that the climax would be so bleak, but hey, this is horror and I appreciate a story not wrapped up in a tight little bow. Dead Religion has many positives, a few a like to outline is; in today's tumultuous landscape, with rampant religious quandaries, Dead Religion couldn't of come out at a better time. The story was fascinating and thought-provoking, not as weird as some authors, but still good. My main gripe with this novel is that the story unfolded in a back-and-forth kerfuffle jetting you off to the past and thrusting you back to the present throughout the whole read. I do like sequential novels more, so it was a rougher ride of comprehension for my liking.
The book is available to buy at Amazon on Paperback for $7.99 or you can get the E-Book or Kindle Edition for free, if you have the amazing Amazon Prime Subscription. The cost is the selling point here and comes as an easy recommendation, an inexpensive price point that I appreciate from Mr. Beers. For the cost of a Venti Latte at Starbucks, you can have a few nights of indulging yourself into a strange story while escaping your money woes. My ratings, suggestions and links are below.
Reviewer:

Dark Goddess 


Date:

10/26/2012


Rating:

5½/10


Suggestion: Paperback:

Buy


Suggestion: E-Book:

Buy

Book:

Dead Religion


Paperback:

Amazon


E-Book:

 Amazon


Website:

 Fan Blog


Social Media:

Twitter