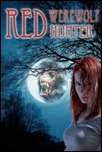 Movie: Red: Werewolf Hunter


Year:

2010


Studio:

Chesler/Perlmutter Productions


Director:

Sheldon Wilson


Stars:

Felicia Day, Stephen McHattie, Kavan Smith


Language:

English


Length:

88 Minutes


Sub-Genre:

Werewolves
Plot: The real-life descendants of Little Red Riding Hood are dedicated werewolf hunters, but Virginia "Red" Sullivan, her generation's head tracker, faces a horrible conflict when her fiancé, Nathan, is bitten by a werewolf and she must protect him.
Review: I've had this movie for quite some time and always skipped over it as I knew this was a SyFy original picture, so I was expecting cheesiness, jokiness and ludacris CGI as with many that come out of the popular cable channel. Let me tell you, it's not all bad, still not a glowing praise but read on. 
The story is run of the mill; a special agent falls in love and hides her true background from her beau. When she takes her new found lover to her hometown all hell breaks loose and her true life style is exposed. She is the leader of her family's werewolf hunting escapades and when her boyfriend gets bit by a new breed of werewolves that can turn during the daylight, she struggles to maintain her bloodline and her new found loyalty to her soon to be husband.
There are a few things that always come to my mind when I think of this movie. Her family calls her "Red" and you guessed it, she has bright red hair, but that is not the reason for the name, you also guessed it; they had to take 5 minutes out of the movie to explain it. How predictable and pretty lame writing. The other point that stands out, this is a positive note; several of the man-to-wolf transformations were pretty good. It's all CGI but many of them were very credible, except and this is a big except, when they get to total hairy werewolves, its garbage. Video games have better effects than this movie.
The score and sound effects were satisfactory, nothing startling with jump appeal, but then again were talking about fake-looking werewolves so a movie like this couldn't scare a teenager who never seen a horror movie. The action scenes were passable as was the acting. Good ole Stephen McHattie from Summer's Blood and Pontypool plays the leader of the werewolves, and is by far the star of this movie, way over the lead Felicia Day who has been in umpteen TV shows.
I will say that Red: Werewolf Hunter kept me watching. There was an entertaining appeal to it, and even though I was lying in bed tired, I couldn't doze off because there was things about it that you wanted to find out how the movie was going to conclude. Maybe it was McHattie, maybe it was some of the initial transformation scenes, whatever it was I don't feel like I wasted any time by watching this.
Closing out the Red: Werewolf Hunter review, I will say that if you are a fan of werewolf-style movies I think you should take a watch on this. There were some twists to the story that I thought were credible. But for all other horror fans, skip this one by. If you are in need of a good werewolf movie, four always come to mind; Underworld, Ginger Snaps, The Howling and Wolfen. You may wonder why I excluded An American Werewolf In London; while it does have the best man-to-werewolf transformation ever filmed, I loathe the comic undertones that were inbred in that film.
Reviewer:

BillChete


Date:

10/10/2012


Rating:

4/10


Recommendation:

Avoid

Trailer:

Watch


DVD:

Overstock


BluRay:

N/A


Social Media:

Facebook