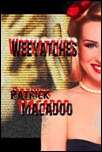 Book: Weeyatches


Year:

2012


Publisher:

Damnation Books


Author:

Patrick MacAdoo


Language:

English


Chapters:

31


Pages:

174


Type:

Novel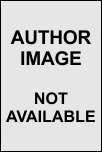 Author's Summary: The devolution WILL be televised. Two young women, both insignificant figures in the magical underworld, find themselves drawn away from their personal concerns and into an odyssey through the Minneapolis sewers, the future, and the past, as they battle against a coalition of wandering sorcerers, a warlock who casts spells through drains and pipes, and the weeyatches, a coven of reality stars/witches, in order to prevent a dystopian catastrophe.
Review: Witch lovers clap your hands because this book is all about an apprentice witch who fights an evil witch. Her name is Dylan and Finn is her master. When they attempt to talk to a malevolent witch named Daphne, Dylan gets captured. With the help of an intriguing person, Mae, who is out for revenge because her brother was killed, Dylan escapes and they make a plan to save Finn, all the while her powers growing stronger.
Along with all of the witches in the novel, you have wizards, warlocks and "drain speakers" who can turn ordinary people into zombie-like creatures. There are an abundance of characters to keep track of and I did like how the story unfolded over time.
The writing style was one that I wasn't accustom to. There are many time-traveling-like scenarios where the story goes back-and-forth from the past to the present. The reason for this was to alter the events that had happened. Almost like a Sci-Fi type of story. It got quite tedious and cumbersome keeping track of all of the activities going on.
A few positives on Weeyatches; put simply, it was a fascinating story, there were tons of events to keep track of, and it was different than any other witch story I have come across in my 20 years of reading novels. The only thing I wasn't all that enthused with was to me there was too much time traveler escapades that got confusing, it is a book where you must concentrate all the time or you will be baffled with the story. You do want to make sure you have no interruptions while reading.
Weeyatches is available as a Paperback book at many online locations for $18.99. You can also get the E-Book or electronic edition at a price of $5.95. The book cover graphics are misleading and a touch dull. It doesn't entice you to pick up the book to read what it is about. After initial publications sell, hopefully the artwork can be updated to appeal to the reading audience on a second edition. My ratings and suggestions are below.
Reviewer:

Dark Goddess 


Date:

09/19/2012


Rating:

7/10


Suggestion: Paperback:

Buy


Suggestion: E-Book:

Buy

Book:

Weeyatches


Paperback:

Barnes & Noble


E-Book:

 Amazon


Social Media:

Fan Website


Contact:

Email