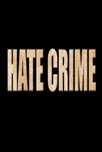 Movie: Hate Crime


Year:

2012


Studio:

Psykik Junky Pictures


Director:

James Cullen Bressack


Stars:

Jody Barton, Nicholas Clark, Debbie Diesel


Language:

English


Length:

73 Minutes


Sub-Genre:

Found Footage, Torture, Thriller
Plot: A family is held hostage by sadistic home intruders.
Review: I want to elaborate somewhat on the story as very little is stated on the wide range of horror websites that have summaries. So here goes;  A Jewish middle class family of 5 is celebrating a birthday and Dad always films these special occasions. At the point they were about to sing Happy Birthday there was a loud noise. The father ran to see what it was and 4 masked, swastika tattooed men had gotten into the house, proceeded to gather all the family members, tie them up, degrade and do unimaginable acts of violence. This turns out to be a terrorizing brutal night, a families worst nightmare.
The movie  has a very simple concept, a middle class family is held against there will in their home by 4 masked men and brutally tortured by these Hitler loving racist lunatics. Which is where the movie gets it title Hate Crime.
For starters the film is entirely handheld shaky camerawork which was a turn off immediately! Someone, anyone please tell me why so many directors and film writers are going in this direction????? I absolutely hate the shaky cam. Maybe they think that it adds a sort of realism or makes you feel as though you are in the moment with the actual events that are taking place….hmm….NO I DON'T THINK SO!!
It seems as though most of the movies that go in this direction the characters end up doing some brainless and moronic actions! Picture this "your filming a family gathering to celebrate your son's birthday when all at once 4 masked men barge into your home wielding guns and knives, I would think that your first instinct would be to drop the fucking camera and try to protect your family, not run and hide under the bed while still filming." It's actions such as this that really irritates me and alienates me from the story right from the get go.
Some other weak aspects of this movie would be the physical violence, like some scuffles with punches that were clearly obvious misses and if you're going to commit an act of violent sexual nature then make sure the underwear is off or at least down on the person being violated. Plus, there is no soundtrack!! If this would of had some chilling, eerie music playing in the background in parts it would of boosted my rating for sure!
The gore in this movie is very minimal and the actual acts producing this were shied away from. There are gun shot wounds but no blood. The acting is split across the board in my opinion. Some were convincing in there character roles and others were just blatantly substandard. The men who played the intruders were actually pretty good and they had some hot bodies….lol, as far as the family goes, I was not convinced they feared for their life.
Some good points, oh that's right there aren't any……just joking. There is actually a scene that takes place in the opening of the movie in which I was totally shocked, it is something that rarely happens. My jaw dropped and my eyes were bugged out of my head, but they didn't show it…….oh wow would of loved to see some blood splatter all over there! There also was another potentially gore fest scene in which I would of loved to see what happened but was let down again and only the aftermath was shown. Mr. Bressack had some very good ideas, to me they just fell a little short.
Boy I think this is one movie that could of been a pretty decent horror torture flick if it wasn't for the handheld shaky camera, have a little more gore, actually show what is taking place and get some actors that are a little more prominent or skilled, who could pull of a convincing part.
I want to thank James Cullen Bressack for giving me the opportunity of watching and reviewing Hate Crime. I think he is a very talented man that has greater things to come.
Reviewer:

ChrisiFix


Date:

08/29/2012


Rating:

3/10


Recommendation:

Avoid

Trailer:

N/A


DVD:

N/A


BluRay:

N/A


Social Media:

Twitter