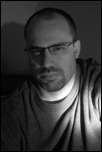 Author's Summary: In the frigid waters off the Arctic Ocean, north of Greenland, the anti-whaling ship, The Sentinel, and her crew face off against a harpoon ship in search of Humpback whales. When the two ships collide and a suspicious explosion sends both ships to the bottom, the crews take refuge on what they think is a peninsula attached to the mainland, but is actually an island, recently freed from a glacial ice bridge. Seeking shelter, the two opposing crews scour the island for resources. Instead, they find Viking artifacts, the preserved remains of an ancient structure and a stone totem warning of horrible creatures buried in the island's caves. Facing violent, frigid storms, a hungry polar bear and the very real possibility that they are stranded without hope of rescue, Jane Harper leads the two crews, who must work together to defend themselves against an ancient evil upon which the modern stories of both zombies and vampires are based. The original undead are awake and hungry. Beware the Draugar.
Review: I loved The Sentinel; I couldn't put this book down. It is one of the best horror novels I have read in a long time. It captured and kept my attention span the whole time. I read The Sentinel in two sittings. I would of read it straight through if I didn't have to get up for work the next morning. I thought about The Sentinel during my daily chores at the office and rushed home to finish the novel after supper.
The Sentinel has it all; zombies, vampires, mystery, suspense, crime, investigations and a titillating level of detail. You have two organizations; one that is exterminating whales to protect civilization and one that lands in the middle; some good characters and some bad. When the Vikings attempt to blow up the ship to stop the madness, a catastrophe happens and both vessels sink, which lands them on an unknown island which houses curses and evil.
Now on an uninhabited island with underground caves, a mysterious trap gets opened, and the dead now becomes the undead, and these zombie type creatures start – killing, infecting and biting the shipwrecked survivors turning them into zombiefied battlers.
Now there is a race against time for survival; the two opposing crews must rely on the intelligence of Jane Harper who struggles to maintain sanity over the opposing groups while staying safe against inclement weather, zombies, vampires and the starving animals who want them dead.  
The Sentinel is available for $14.99 in Paperback form, or if you have an Amazon Kindle or E-Reader Device you will be pleased to know that an electronic form of The Sentinel is only $3.99. My ratings and suggestions are below.
Reviewer:

Dark Goddess 


Date:

07/16/2012


Rating:

10/10


Suggestion: Paperback:

Buy


Suggestion: E-Book:

Buy

Book:

The Sentinel


Paperback:

Amazon


E-Book:

Amazon


Social Media:

Twitter


Contact:

Email